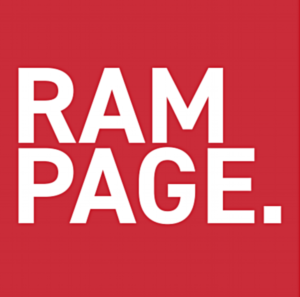 Disclosure: Isaiah Steinberg is the current News Editor of the RamPage.
The RamPage has spent the last two months publishing articles written by J-DHS students. Two months after the previous Standards Editor critique, let's take a look at what the RamPage has done well and what it can improve on going forward.
The News section has increased from four articles to 11 articles since September. Coverage of school-related events has slowed. However, school events have been adequately covered, as the Lifestyle section has covered events such as Homecoming. With a recent influx of new writers, the News section will likely continue to publish consistently. Especially with local articles, more content should include direct quotes from relevant experts.
The Culture section has improved significantly since the previous Standards Editor article. With just one article at the time of the previous article, the section now features ten reviews and school-related features. Further, the quality of articles has been excellent, with in-depth critiques of popular culture. While not every cultural phenomenon has been covered, this cannot be expected with a limited staff of writers.
While the Opinion section has been less prolific, this is not out of the ordinary since articles are seldom assigned in the section. However, the section has only featured three articles aside from the previous Standards Editor article, which is quite limited. The voluntary nature of articles written for the section often contributes to high-quality articles. This year is no different. The recent scathing analysis of J-D's "antiquated" Homecoming traditions was, in one word, superb. It even prompted change within the administration, which is commendable. The Opinion section should maintain its high quality while increasing coverage of politics and other local and national issues.
The Lifestyle section has largely continued to struggle. Conversely to the Opinion section, articles in the Lifestyle section have been frequent but low-quality (23 articles have been released). Nearly all articles have featured the simplistic interview format, rather than providing commentary. Following the publishing of one of the section's teacher profiles, one teacher felt their quote was misrepresented in the article. However, several gems have included the Adrianne Weldum profile, Starbucks drink taste test, and varsity football article. The first step that should be taken to improve article quality in the Lifestyle section is to move away from the interview format whenever possible.
The RamPage has consistently published a new article every day over the past few weeks. This is an improvement over last year, especially with few consistent writers. The biggest challenge facing the RamPage going forward is the lack of experienced younger writers who will soon fill editor positions. Good training for new journalists is crucial for the future of the newspaper. Across all sections, adherence to AP Style guidelines has been inconsistent. Editors must remain vigilant and uncompromising to maintain the credibility of the RamPage among the Jamesville-DeWitt community.