The chicken wars have recently hit an all-time high, with Popeyes' chicken sandwich being one of the biggest mega-hits of fast food this past decade. But many people still prefer the classics, like McDonald's or Chick-fil-A. But before all the craziness, about 1 and a half years ago, before Popeyes' sandwich even launched, along with my uncle and cousin, I taste tested 6 chicken sandwich offerings from 6 different chains, to determine which was the best, and uploaded a YouTube video of it. But here's the catch: We were blindfolded. We had no idea which sandwich came from which restaurant, so we were forced to be unbiased in our rankings. We ordered all sandwiches with just the chicken and the bun. No sauce or anything else. Our goal was to guess which sandwich came from which restaurant, and we also determined the best and worst choices for your money.
Without further ado, the contestants were: McDonald's, Wendy's, Sonic, Burger King, Chick-fil-A, and DQ (Dairy Queen). I'm not sure why we didn't test one of KFC's sandwiches as well, but I'll have to live with that missed opportunity. We discovered which fast food chains had the best cluck, and which ones weren't even worth a buck.
---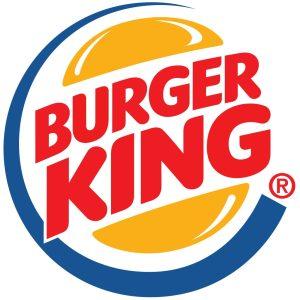 The first contestant was an unlikely success. Burger King. I'll be the first to say that they certainly are not known for their chicken. Burger is in their name, and that's their game. However, it was a staggeringly, shockingly, surprisingly stellar super scrumptious sandwich. It tasted like real chicken, which you unfortunately can't always count on these days. On top of that, the ratios were absolutely on point. Props to Burger King for surprising us in a tremendous way.
---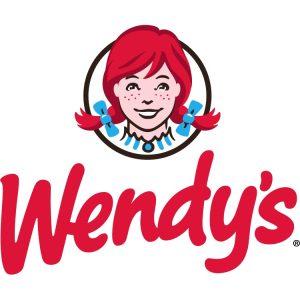 Wendy's on the other hand, is known for their burgers, of course, but their chicken sandwiches are relatively successful and well-known. But its results were quite the opposite. It didn't live up to my remembrance from the first time I had eaten a chicken sandwich from the joint. We determined it was chewy, bland, and dry. I thought it wasn't that bad, but my uncle called it a "hate crime," and "wouldn't feed it to a cat." Despite its relative popularity, it wasn't great. I wouldn't call it the worst, though.
---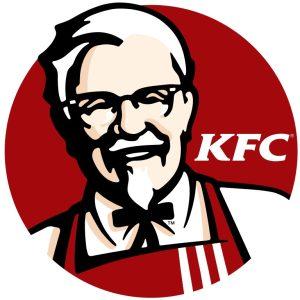 KFC stands out here, because they are the original fast food chicken chain. Before chicken overtook beef sales in fast food, before the chicken wars, KFC was churning out chicken sandwiches. What did not stand out, however, is their chicken sandwich. It was absolutely deplorable compared to the others, and we found it wasn't even that crispy. I didn't even want to finish eating it that day.
---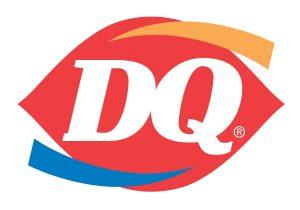 The chain one would far and away expect not to have a good chicken sandwich, or even have one at all, is DQ. I commend DQ for finding success outside the dessert market, but their sandwich simply doesn't stand out. It is crispy, and has good seasoning, but the flavors fell short, and it wasn't memorable.
---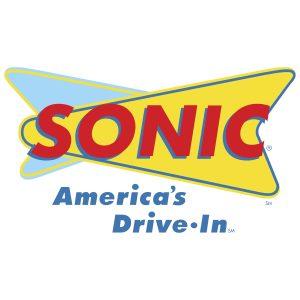 Sonic fell into the middle of the pack. They skimped out on the bun, which was especially thin compared to some of the others. The flavors neither stood out or fell short. I kept saying "mmm" during the taste test, but I never went into detail about the sandwich. Based on this, I can safely say that it was good, but forgettable.
---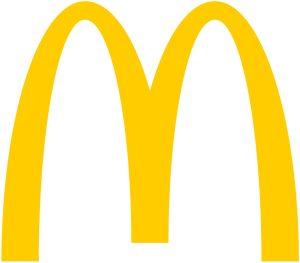 The next sandwich was an absolute powerhouse. It came from the father of all fast food. It came from a place where the vibrant red and yellow signs trick is into feeling hunger and desire. It came from the smart fellows over at McDonald's. We noticed that the bun was different from all the others, but not in a bad way. It was quite buttery, almost too much, in my opinion. My uncle thought it was dry, but I loved the flavors, and McDonald's just can't seem to mess anything up in the taste department. My cousin also noted the good spice factor, stating that he tasted some pepper.
---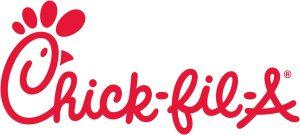 Along with KFC, we had high hopes for Chick-fil-A, seeing as they are synonymous with chicken, as KFC is. Unlike KFC, Chick-fil-A came through in a big way, by delivering a sandwich with a flimsy bun, but big flavors. Chick-fil-A always manages to nail that perfect golden-brown crisp, with chicken that tastes authentic and delectable.
---
The Results
You've all been waiting for it. The climax of our adventure through chicken heaven and hell, depending which restaurant we're talking about here. In a shocking twist of fate, I will unfortunately have to give last place (7th) to KFC. It wasn't crispy, and the chicken seemed to be of the worst quality. We have an expected 6th place finisher in DQ. Their chicken tenders are commendable, but their sandwich counterpart did not deliver a pleasurable experience. It would've ranked higher if they had taken the lazy way out, and just put their tenders between two buns, but alas, they don't. The seasoning and crispiness was there, so it wasn't terrible, but it lacked flavor. I wouldn't have expected Wendy's to place near the bottom, but the sandwich was too chewy, too dry, and not all that flavorful either. I almost would've expected to see Sonic even lower on the list than this. I've never had very high expectations for them in these rankings, but they delivered a good sandwich. The bun was thin, but the flavors were solid. McDonald's has always delivered when I've eaten it, and this test was no exception. These next few are the top of the heap when it comes to chicken sandwiches. McDonald's had some of the best flavors and seasoning out of the bunch, but the bun was very buttery. Too buttery. Before Popeyes rocked the chicken world, Chick-fil-A was considered to be far and above all other fast food chicken sandwiches, and I'd recommend their sandwich to absolutely anyone, but I wouldn't say it's the best. It was crispy and seasoned to perfection! The bun, like several others in this test, was a bit thin, and that's what kept it from the crown. It was an absolute shocker to everyone in the room when it was revealed to us which sandwich we had loved so much. It was our first contestant. It was… Burger King? Yes, I can't believe it either. Burger King managed to impress us tremendously with real-tasting chicken, and perfect ratios all-around. While the top 3 sandwiches were all amazing, I highly recommend everyone to get the flawless Crispy Chicken Sandwich from BK (of course, we just got the chicken in the bun, plain).
The chicken wars are upon us, and Popeyes is pulling ahead. It would've been nice to have tested Popeyes as well, but their sandwich unfortunately wasn't out yet. They would've probably won, if not placed very highly. Nevertheless, we had some amazing chicken sandwiches, and some that were less than thrilling, to say the least. Unlike most wars, the chicken wars are good for all of us consumers, who now get to delight in ever-improving chicken sandwich options from all our favorite chains. And remember, don't disregard the unexpected chains, because they could turn out to be your favorite.

Check out my Popeyes Chicken Sandwich article for an in-depth taste test of a new favorite.