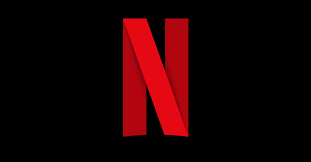 Here at the RamPage, we pride ourselves in discussing all forms of content, from movies to television to books to music, from good to bad and everywhere in between. Today, we've decided to focus a little more on the bad, which is why we'll be talking about Netflix's never-ending stream of teen romantic comedies. This is RamPage's definitive ranking of the worst Netflix teen rom-coms of all time.
10. A Week Away
Teenagers. Summer camp. Catholicism. Name a better trio. Wikipedia describes "A Week Away" as a "jukebox musical." Although the film is undeniably musical, there is a definite lack of music throughout. The characters sing about every 30 minutes, and these sequences are accompanied by the usual visuals of Netflix rom-coms: bright colors and sunny weather. The film follows two teenagers falling in love at a Christian summer camp after one of them is forced to choose between going to juvie or going to the camp when he's arrested for stealing a police car. Seems like a no-brainer to me. "A Week Away's" song lyrics are one of the most impressive aspects. In the song "Baby, Baby," the singer ends the tune with, "Baby, baby, oh-woah, baby, baby, my baby, baby, baby, baby." Despite the flaws, it did win "Inspirational Film of the Year" at the Dove Awards, so interpret that as you will.
9. Tall Girl
She's like normal girls…but a little taller. Not much taller though. The titular tall girl, Jodi, falls in love with a tall guy, while her relatively short friend longs for her love. That's pretty much it. Jodi is 6'1" and treats being above average height for women as the worst curse in the world. Her life is miserable because some boys have to crane their necks slightly to look her in the eyes. If Jodi was eight feet tall, maybe this movie would feel a little more impactful, but…it doesn't. "Tall Girl" also features some of the most bafflingly named characters ever captured on film. Highlights include Helaine Kreyman, Stig Mohlin, Crystal Spitz, and the enigmatic one-named bully Schnipper. Props to the film for owning its New Orleans setting though, however heavy-handed the constant repetition of the fact that this takes place in New Orleans may be.
8. Swiped
Likely the most problematic Netflix rom-com (which is a pretty high bar), "Swiped" follows a nerdy college freshman who codes a tinder-like app for his roommate. The film, starring Noah Centineo and Kendall Sanders, was made in 2018, which is pretty astounding considering how misogynistic it is. The app's purpose is to link people up with "no strings attached," and the film's approach to relationships, like the app's, is demeaning to women and strips away all aspects of their personalities, replacing them with the sole character trait of "woman." The script is woefully awkward, and it looks like it was made on a budget of thirty dollars, with all of the sets being devoid of any dressing or props. I'd swipe left on this one.
7. Feel The Beat
This movie boils my blood. It stars the ever-irritating Sofia Carson as a dancer from New York City who goes back to her small hometown after an embarrassing audition goes viral. She begins teaching kids ballet when she learns that one of the judges at her students' competition will be dance bigwig Welly Wong (a name straight out of "Tall Girl"), who could potentially save her ruined career. Sofia Carson's character is supposed to be snobby and rude but learns a lesson by the end. That doesn't happen. She stays a jerk, and is so cruel to the kids she teaches that it borders on psychological torture. She's a terrible person, and when she finally finds success, you may actually sigh from disappointment. I have to give credit to the film though for having an actor named Wolfgang Novogratz play the romantic lead.
6. Tall Girl 2
I imagine the Netflix executives sitting in a meeting room, brainstorming what could possibly top the remarkable success of Tall Girl. After days of deliberation, they settle on one thing: a musical. "Tall Girl 2" is almost identical to the first film, except for the fact that it follows all of the main characters acting in the school's production of "Bye Bye Birdie." There's not much new to say about the woeful world of Jodi Kreyman, which is why there was no need for this entry, or, for that matter, this film.
5. The Perfect Date
Just when you thought we were done with Noah Centineo, he's back! The film features Centineo's character Brooks Rattigan (why not?), a high schooler who begins going on fake dates with people in order to pay for college. It's not an escort service though, the film takes great action to remind us. Definitely not an escort service. This film, like "Swiped," features Noah Centineo doing morally dubious deeds, and the thing that makes this one even worse is that he's a teenager. Netflix actually thought it would be a good idea to make a movie directed at teenagers where the protagonist runs an escort service. It's definitely an escort service.
4. The Kissing Booth
Based on the books written by a teenager on Wattpad (that's not a joke), this brilliant slice of cinema follows Elle Evans, whose best friend since childhood has been Lee Flynn. Uh-oh…Lee's bad boy older brother Noah is a hunk! What will Elle do? This simple premise set the stage for one of the worst film series of all time. The summery vibes of the film quickly wear away and reveal a truly pathetic film, with heinous writing and more cliches than an international stereotype convention. The series was partially shot in South Africa (despite being set in Los Angeles), and you can tell, as the character Mr. Flynn, supposed to be a typical American dad, is played by heavily accented South African actor Morné Visser. You may think this sounds bad, but just wait for…
3. The Kissing Booth 3
The final film in the trilogy, "The Kissing Booth 3" is truly a disgusting piece of cinema. While it contains all the same flaws as the first film, the filmmakers seem to have realized that making a grounded, realistic rom-com isn't the best business plan. The series' director Vince Marcello doubles down on the stakes of the first two films, with dramatic drama, lackluster character endings, and a bizarre montage in which the main characters dress up as Mario characters and go-kart while throwing pies at each other. The staff doesn't seem to care, which is what makes this sequence a perfect example of "The Kissing Booth" franchise's writing: they just don't really care. The characterization of Elle Evans is one of the most pitiful things I've ever seen: she's a nerd, the most popular girl in school, an outcast, and a beloved facet of her community. Like all characters in "The Kissing Booth," Elle is a walking, talking cliche.
2. He's All That
What do you get when you cross a TikTok star, the guy from Cobra Kai, and a trash fire? The answer, of course, is "He's All That." This remake of the classic rom-com "She's All That" follows a girl (Addison Rae) who bets with her friends that she can make the nerdy outcast (Tanner Buchanan) the new prom king. But guess what: he's a hunk! In addition to the outlandish product placement and strange overreliance on gross-out humor, this film features delightful sequences such as a schoolwide coordinated dance sequence that's not acknowledged or explained, a karate fight (they really wanted to make the most of Tanner Buchanan's Cobra Kai skills), and a cameo from Kourtney Kardashian that adds nothing to the story. It's also extremely hard to take Tanner Buchanan – six-pack, rugged-good-looks Tanner Buchanan – seriously as a photographer/horse boy/outcast. "He's All That" is a truly terrible attempt at making a film, and within seconds you realize that this is the remake you didn't know you didn't want.
1. The Kissing Booth 2
The pick of the pitiful litter, "The Kissing Booth 2" is not only one of the worst Netflix films of all time, but many would argue that it's one of the worst films of all time, period. The film follows Elle as she attempts to make long distance work with Noah after he goes off to Harvard (how this meatheaded bad boy with a spotty disciplinary record got into Harvard is never explained). In the film, two shots contain what I believe to be the perfect metaphor for Netflix's lack of care: Noah throws a sign over his shoulder in an airport, and it hits an extra walking in the background. In the next shot, the same extra, who walked from the right out of frame to the left in the previous shot, is clearly seen walking from right to left again just seconds later. That's Netflix. Other highlights include Noah's mansion-esque dorm room that's missing a door handle, a silly yet romantic field day at the school, and a Dance-Dance Revolution contest for teenagers held in a literal stadium that's filled to the brim with expectant viewers. Like its sequel and predecessor, "The Kissing Booth 2" is packed with ridiculous cliches, insanely rich teenagers, and an eternally positive outlook on life.
I often find myself wondering why Netflix's rom-coms are so popular, and I always come back to the same thing: maybe that positivity is just what we need right now. Maybe rom-coms are a force for good, inspiring teenagers and entertaining all. But one fact still stands: no matter how important these rom-coms are, they're still terrible.