Tha Carter V by Lil Wayne
Opinions belonging to Luke Hobika
Best tracks: "Dedicate;" "Uproar;" "Open Letter;" "Dope Ni***z";" "Took His Time;" "Let It All Work Out"
Worst tracks: "What About Me;" "Problems;" "Open Safe;" "Famous"
---
Who remembers Dr. Dre's promised Detox? For over a decade, Dre teased the project to release the next year, only to have its release delayed once the release date came. As time passed, the anticipation grew for Detox, until it was announced the album would never be released. Which leaves us to ask ourselves: "Did Detox really exist? Or was it a stunt pulled to keep Dr. Dre's relevancy in a changing culture. Since Lil Wayne announced the upcoming launch of Tha Carter V back in 2012, it seemed that Wayne would end up in the same position as Dre. And as each false release date was announced, we asked ourselves the same questions that once Dr. Dre was subjected to. Yet after years of disputes with his label, Lil Wayne opened his vault holding Tha Carter V and shared its treasures with the world.
In this day and age, society is quick to judge, especially in music. Instead of allowing an album to digest, music listeners automatically draw assumptions based on one listen of a project, or form their own opinion based on the words of other sources. On top of that, it is extremely troubling for an artist to live up to the "hype" of an upcoming project, especially if the album has been promised for years. Thus, I had thoughts of doubt of the success that this album would receive upon release; mainly because of the reasons already mentioned and how the label complications would impact the album's overall quality. However, after diving into the album it is easy to say that this album is well worth the wait.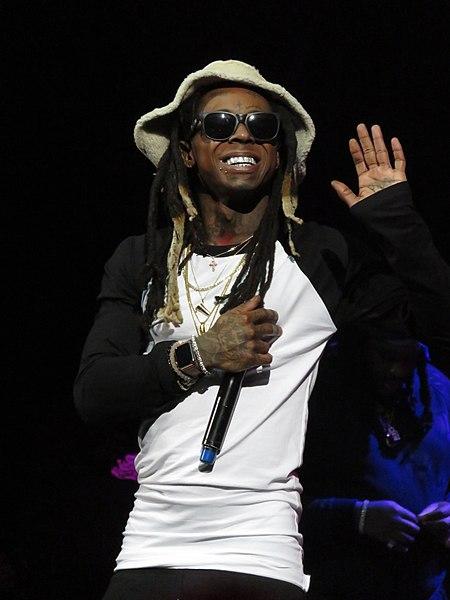 It is clearly evident that Tha Carter V was not recorded in the last two months. This is an album that has been meticulously crafted over the course of time that it has been locked up. What was very pleasing was the return to form for Wayne. Back again, Wayne glides across each track with his unique, witty wordplay and swagger appeal. Being 23 tracks and clocking in at a dense 88 minutes in length, Wayne spends each second either soaking your mind with heart-touching, conscious tracks about his own personal struggles or further advancing his legacy as a wordsmith by demolishing tracks with an impeccable flow and classic lyrical structuring. While the album is 88 minutes, the experience feels half of that.
Having said that the album sounds like a time capsule, a problem arises with its sonic quality. In short, the album sounds dated in some spots. For instance, the angelic, drowned out chorus of "Famous" sounds like something that would be present on a 2012 pop radio station. Also, "Start This Sh**" has a vibe that would pass in 2005. It's understood why this album sounds aged, but that and its lack of cohesiveness between tracks furthers the claim that the album relies more upon the years of anticipation for satisfaction rather than modern quality.
But that's just my opinion.