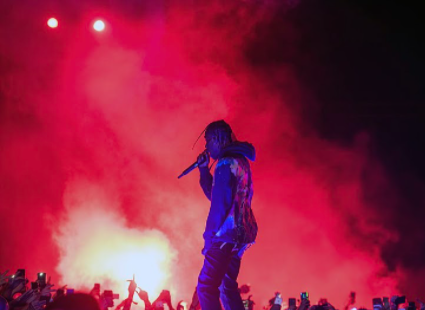 On Friday, November 5, devastation struck Travis Scott's "Astroworld" music festival in Houston, Texas. A crowd surge pushed concertgoers closer to the stage resulting in 10 deaths and dozens of injuries from people being trampled. The ages of the victims ranged heavily with the youngest being nine and the oldest being 27.
22-year-old Bharti Shahani, a senior at Texas A&M, has been the second most recent person to die from the tragedy, raising the known death count from eight to nine. Shahani attended the concert with her cousin and younger sister, according to her cousin, Mohit Bellani. Shahani had been on a ventilator in critical condition since she had arrived at the hospital. She passed away on Wednesday night, November 10.
Others that have lost their lives from the concert include 27-year-old Mirza Baig, 23-year-old Rodolfo Peña, 23-year-old Madison Dubiski, 21-year-old Franco Patiño, 21-year-old, Axel Acosta, 20-year-old Jacob Jurinke, 16-year-old Brianna Rodriguez, 14-year-old John Hilgert, and most recently, 9-year-old Ezra Blount. Ezra died Sunday, November 14, after being in a medically induced coma since November 9. Houston Mayor Sylvester Turner confirmed this in a tweet stating, "I am saddened to learn of Ezra's death this evening," Turner wrote. "Our city tonight prays for his mom, dad, grandparents, other family members, and classmates at this time. They will need all of our support in the months and years to come. May God give them strength. RIP Ezra. #AstroWorld."
How did everything go wrong so quickly? Around 2 p.m. thousands of fans without tickets stormed the gates, pushing through security and metal detectors. The pushing and trampling escalated until around 9:30 p.m. By this point, people were squished, people were on top of each other, others were pulled to the ground and trampled, while many were separated from the others they came with. About 55 Houston Fire Department units responded. They began CPR on those who were unconscious. Videos taken at the concert are going viral on all social media platforms. In some of these videos, there is an ambulance trying to navigate the crowd as Scott acknowledges the vehicle and continues to perform. The concert ended early as over 300 people were treated at the hospital due to heat exhaustion, physical injuries, alcohol poisoning, and overdoses.
"It got to the point people were stepping on other people," concertgoer Steven Gutierrez, 26, said. Gutierrez had traveled from Upstate New York for the event with his friends. "We were hanging on to each other to avoid getting separated," he said. "If you let go, you could easily drift apart." Fans were pressed against each other, crammed so tight that some started to hyperventilate and struggled to leave.
But this isn't the first time an incident occurred at a Travis Scott concert. At a concert of his in 2017, Scott told fans to rush to the stage and bypass security. Many were injured and Scott was arrested for inciting a riot, disorderly conduct, and endangering the welfare of minors. For the current situation, Scott has not been charged with anything and many believe he won't be, as he didn't inflict it.
People on social media are panicking over the crisis. Many are saying the concert was "demonic" and many concertgoers felt that it was like a "concert in h*ll." User ConservativeBarbie on TikTok said, "Everything about this entire show was demonic. Down to the shirt he was wearing, down to the way he was chanting as people were dying. You cannot tell me that the things that happened during the show were not some sort of demonic ritual." Since the concert, there have been thousands, of others that voiced their conspiracy theories about the show on social media.
Less than half an hour into the show, Scott calls out into the audience saying, "I wanna see some ragers, man. Who wanna rage?" In videos shared on social media, audience members can be seen jumping and dancing to the music. Later into the night, Scott pauses the concert saying, "There's an ambulance in the … whoa whoa." Moments later, Scott resumes the show and calls out to the crowd once again, re-energizing them saying, "Two hands to the sky, I want to make this… ground shake."
After the incident, Travis responded by posting on his Instagram story stating, "I just wanna send out prayers to the… to the ones that was lost last night. We're actually working right now to identify the families… so we can help assist them through this tough time. You know my fans, my fans like… my fans really mean the world to me and I always just really wanna leave them with a positive experience. Anytime I can make out, you know, anything that's going on you know… you know I stop the show and… you know help them get the help they need, you know."
Many are still recovering from injuries obtained at the concert. More than 90 lawsuits have been filed against Scott while authorities continue to investigate the situation. Scott says, "Houston PD has my total support as they continue to look into the tragic loss of life." Performers such as SZA and Drake, who took part in this concert have also responded to the situation. In a tweet, SZA says, "Speechless about last night I'm actually in shock and don't even know what to say… just praying for everyone in Houston, especially the families of those that lost their lives." In an Instagram post, Drake responded by saying, "My heart is broken for the families and friends of those who lost their lives and for anyone who is suffering. I will continue to pray for all of them, and will be of service in any way I can."