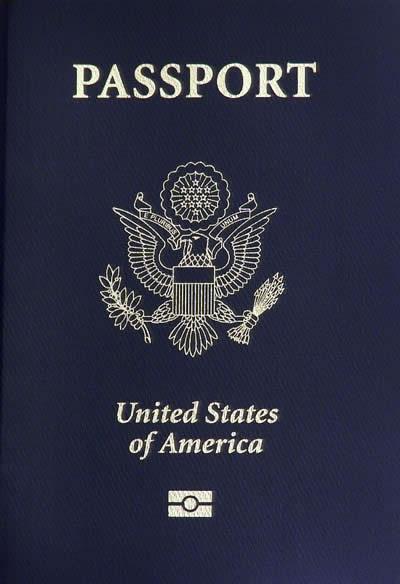 Contributing Writer Azriel Linder, '20
There is something big the modern student is lacking: travel.

Sitting at a desk for hours while reading a textbook or listening to a lecture can give students the foundations of a subject, but this only offers one perspective. Travel can inspire, teach students to form their own views, and help them grasp the idea that not everyone lives and thinks like they do. Most students would prefer going to see the Roman Forum than reading about it in a textbook, but even going to a nearby museum can have the same impact.

I'll offer a historical example: a wealthy man sent his son on a European tour during the summer of 1937. The son was an uninterested student with a bad record—he had received Bs and Cs that year at college, even in classes surrounding his major interest.

Traveling in France, Spain, Germany, Italy, and England, he talked to many locals about current events, European tensions, and attitudes regarding the threat of another European war. When he returned to school, he spent extensive time on his senior honors thesis which encompassed his new interest in international relations. Ten years later that young man, John F. Kennedy, would be elected to Congress as a Representative, later becoming a Senator and President of the United States.
The trip was an extension of Kennedy's education, and it clearly spurred the passion needed for him to be successful in school and throughout his entire life.

I understand Kennedy's experience because travel has enhanced my interest in history. I have gone on several research trips with my mother; I help her by taking photographs. Last year, I traveled to Italy, Switzerland, France, and The Netherlands to learn about water infrastructure and design. The most thrilling was the fountains at the Palace of Versailles. My mom's research allowed us to tour the pipes beneath them in tunnels just wide enough for us to walk. We climbed up into the Latona fountain, the largest one in Versailles, and saw the original engineer's stamp on the pipes dating back to 1670. I thought about the lives of the engineers and laborers who built this complex system, before modern technology, as a sheer show of extravagance for the king.

The tour guide showed us how to turn on the fountains surrounding Rococo Grove, which were turned off due to drought, using a giant key. This experience is extremely important to me because it showed me that history is more than just learning about the rulers and their decisions outlined in the textbook, but all the regular people that the books fail to mention who really made these decisions possible.
My mother has told me several stories about seeing growth in her students both intellectually and emotionally due to travel.

In 2013, she took a group of students on a five week intensive trip to Brazil and Chile. They visited Rio de Janeiro, San Paulo, and Santiago while looking at modern architecture. She said, "The trip constantly excited the students despite the fact that they knew nothing about the subject matter and were in a new, rather tough place."

The trip was structured in a way that students would do a shared reading each morning before spending 8-10 hours in the field looking at buildings. At night, they would work on their final project which was a book containing writing, sketches, and photographs to document their interpretations. She said, "They learned to think critically about the buildings we were observing, which is different than being told what to think in a classroom."

She told me about a specific student, Daphnee, who went on the trip as a rising sophomore with no friends. Despite this, she ended up producing some of the best work. My mother said, "The trip really helped her learn to persevere. Even though she was nervous at the beginning, I saw her grow up throughout the five weeks and I was very impressed by her work."

There are many students that have traveled with their families starting from a young age. This has allowed them to grow up surrounded by various cultures and perspectives. However, this is not the reality for everyone. Travel is expensive, time consuming, and not easily accessible. If we lived in a perfect world, travel would be built into school curriculums. Obviously, this is not possible because schools don't have endless budgets.

Travel doesn't have to be halfway across the world. A day trip to a museum, historic park, downtown, or a local farm can provide history and culture that students have never thought about before.

I vividly remember an elementary school trip to The Farmer's Museum in Cooperstown, NY. The purpose of this museum is to recreate rural life from the 19th century through exhibits and interactive workshops. On the trip, we saw what a 19th century farmhouse looked like, learned how to weave on a loom from the era, and even churned our own butter. Even though it was just an hour and a half away, I was able to understand 19th century rural American life more than I would have reading a textbook. I still think about this trip because it stimulated my interest in history, a subject I previously understood as reading books and listening to lectures.

Mark Twain famously said, "Travel is fatal to prejudice, bigotry, and narrow-mindedness, and many of our people need it sorely on these accounts. Broad, wholesome, charitable views of men and things cannot be acquired by vegetating in one little corner of the earth all one's lifetime."