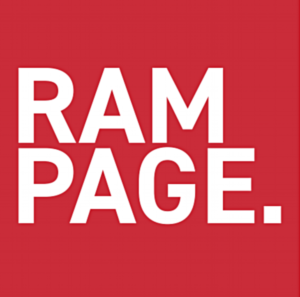 As the RamPage continues to become a more independent and student-run paper, it is important that it sticks to a high journalistic standard. Every couple of months, an article will be published (this being the first) discussing what the paper has done well, what it could do better, and what topics it has failed to cover. 
The News section has done pretty well covering national news, however, it is lacking in covering school news. The RamPage, as a publication, serves to provide the Jamesville-DeWitt community with accurate news about the Jamesville-DeWitt district. But this doesn't mean that the news section should only cover local news, actually the contrary. A balance between local news in our area, news within the district, and news within the world are essential to the success of the paper. Additionally, there should be more exclusive content within the articles. While all are factually correct, nothing in the articles is exclusive to the RamPage. This could be solved with interviews with prominent people involved and/or exclusive photos.
The Culture section has been very strong lately, but I have the same concerns with it as I do with the News section. Largely, it lacks coverage of events happening in school. Currently, there is no coverage about the upcoming drama show led by the Drama Club or the school musical which was recently announced. I understand that there probably isn't too much information to cover because musical rehearsals haven't started yet, but I would like to see a basic article about it being announced as "Matilda." These are two extremely important and timely articles that the RamPage's Culture section should cover to provide the students and the community with essential background information. Other than that, the section has been doing very well. They have covered hit TV shows such as "Squid Game" and "On My Block" fully and in detail.
The Lifestyle section has also been extremely strong. They have many articles published which describe the different clubs J-DHS offers to students and how one can go about joining them. In addition to this, they have several profiles of the new teachers and the new head janitor so students and the community can get an idea of their backgrounds. The only thing I would like to see is more content posted in general.
The Opinion section needs more writers and more diversity in thought. There is currently only one consistent writer, so the section seems to be more like a column than anything else. In addition to this, there is the same concern as with other sections about the balance between national and school articles. RamPage is a school newspaper and the articles should reflect that. There are plenty of topics directly relevant to the life of students/community members that this section can cover. I would also like to see more dueling positions on topics. There will always be at least two views on every subject, so the opinion section should properly reflect that.
The Sports section needs to be updated more often. There are countless sports events happening all throughout the year that the section has failed to give any coverage to. However, they have been doing a very good job of keeping their articles school-related. Nearly every article posted is either about a student attending J-DHS or a specific sporting event J-DHS played in. Although I would like to see them cover local college sports, they certainly have their priorities straight in covering J-DHS sporting events first.
The paper, as a whole, has been living up to the code of ethics it has published on the website. However, the most common concern I have echoed throughout this article is the balance between global and school news. Each section editor needs to take this into account in the following weeks as they publish and create new content.