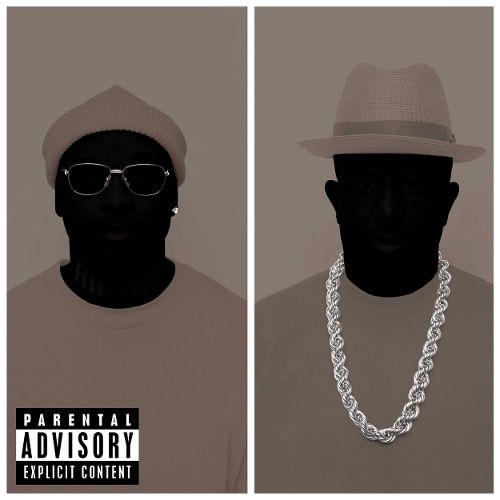 PRhyme 2 by PRhyme
Opinions belonging to Luke Hobika
Best tracks: "Black History;" "1 of the Hardest;" "Flirt"
Worst tracks: "Loved Ones;" "Gotta Love It"
---
Sequels to movies, follow-ups to musical albums, rematches to competitions, and continuation of a book series are becoming a common trend in the field of entertainment. A handful of authors, directors, musicians, and athletes pursue sequels with their best interest in the topic itself, while the remainder of creators only revive their piece in an attempt to attain the same cultural buzz with which their original event came. As a result, such works often come off as forced, bloated, and desperate. For instance, in 2010 Pixar claimed that Toy Story 3 would be the concluding installment in the Toy Story series. The majority of critics and fans alike expressed satisfaction for the ending of the series, voicing that no loose ends remained. Yet nine years later Pixar announced that an additional film would become apart of the franchise. Why exactly? Judging by the lackluster synopsis that Pixar released, the reason points to every unnecessary reason rather than a meticulously-crafted reanimation of the respected series.
In the back half of 2014, Detroit-based rapper Royce Da 5'9" (also makes up one half of hip-hop duo Bad Meets Evil with Eminem and one fourth of group Slaughterhouse) and New York-based producer DJ Premier (previously apart of the acclaimed Gang Starr hip hop group as well as producing for respected artists like Nas and Jay-Z) joined forces as hip hop duo PRhyme in order to release their first joint project PRhyme. The mixture of DJ Premier's professional boom bap skills and Royce's confident lyricism made for a condensed, well-constructed, cohesive debut project. PRhyme's sound reflected that of a gritty 1990's underground hip hop album, but a refurbished version. By the time its closing track comes around, Royce's lyrical acrobatics provoking thought over Premier's distinct production style is enough for the listener to feel satisfied. Four years later, the group returned to the music scene with PRhyme 2, a project that mirrors the contents within PRhyme 2 but extends them in order to suit a longer runtime.
PRhyme 2 ultimately falls under the same category as Toy Story. The idea of PRhyme 2 resembles an awkward uninvited guest at a party. In the current realm of the hip hop scene, groups of musicians are becoming dominant within the genre, including acts like Run the Jewels, Brockhampton, Odd Future, and Migos. What such groups share in common is that they all established themselves within the music industry through a certain appeal that belongs to them and only them. In terms of PRhyme, there is no distinctive feature other than two dated artists attempting to stay relevant. Therefore, the release of a second project reestablishes and even furthers their outdated condition in the culture. Even more, PRhyme 2 makes no advancements in the efforts of PRhyme. Instead, the two artists employ familiar twists and turns that impressed on PRhyme but only come off as redundant on here.Make no mistake, any product being the same quality as that of PRhyme is no insult. On PRhyme 2, Royce returns with that similar potent yet mature tone with clever wordplay scattered across all of his verses. Over a hectic Premier instrumental on the opening track "Black History," Royce serves verses that rightfully represent a true introduction of the two musicians behind the music coming out of the speakers, starting with recalling his own solemn upbringing before narrating that of DJ Premier's. Further conscious and intrinsic messages are found on tracks like "Everyday Struggle," which comments on the failed integration of old and new cultural values of the genre, and "Gotta Love It," a track that showcases Royce attempting to resolve any past feuds between him and other artists. On the remaining tracks, Royce swaggers on top the slick yet vigorous instrumentals by simply boasting. "1 of the Hardest" and "Respect My Gun," for example, contain Royce acting with a braggadocious attitude while putting himself on top of a pedestal. While the behaviors of Royce vary across track to track, DJ Premier's production remains constant with its evident boom bap atmosphere. Yet in comparison to the dense drum hits that cover PRhyme, the production on its sequel comes off as much more hollow and flat. In consequence, the relationship between Royce's vocals and Premier's production do not equalize frequent enough for this issue to be absolved.
But that's just my opinion.