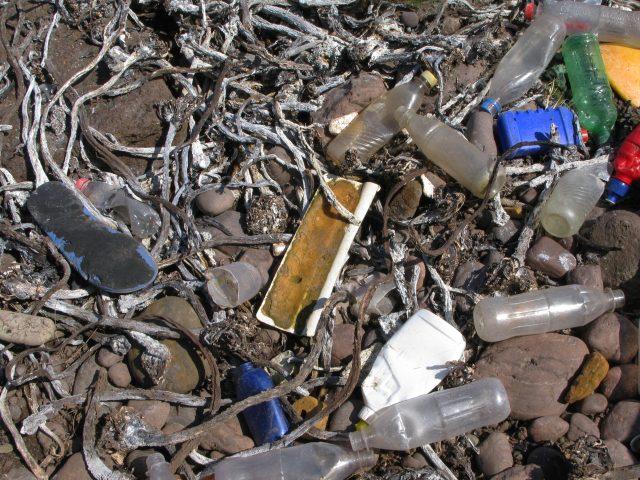 Contributing Writer Evelyn Tao, '21
In a world full of plastic food packaging, the term "zero-waste store" may seem like a juxtaposition. By 2050, there'll be more plastic than fish in our oceans by weight. Fortunately, in recent years, these stores have begun taking a lead in the race to improve the issue of garbage pollution on our planet. These shops sell their products without packaging in order to decrease the amount of plastic in the environment. Eradicating all unnecessary waste in their product packaging, zero-waste stores are a river of hope fighting against a sea of garbage pollution.
Walking through a zero-waste grocery store is a unique experience. Instead of seeing the usual array of boxes and containers, they opt for clear bins and dispensers. These self-service containers allow the consumer to see the true shape and size of the food they're buying with their own eyes, rather than through photographs displayed on the front of food packaging.
At first glance, people may think that the idea of a zero-waste store is, ironically, an unsustainable idea. Some may worry that there aren't enough people willing to sacrifice the convenience of traditional grocery stores. These stores provide packaging for their products, while a zero-waste store requires customers to bring their own reusable containers. However, thanks to factors such as social media, our society is becoming an ever-growing environmentally friendly society, and the demand for more environmentally sustainable products has grown exponentially. "Consumers are increasingly conscious of the toll of plastic on the environment," expresses Raphaël De Ry, the founder of Edgar, a zero-waste market based in Hong Kong. Zero-waste stores are spreading globally, locations ranging from South Korea to the U.S, to several areas in Europe.
Zero-waste stores allow people to satisfy a desire to contribute to the zero-waste movement. With a rising appeal for these stores, more locations are opening across the world. In the meantime, you can take steps to shop zero-waste (or at least reduced waste) without being near a zero-waste store. Create connections with the bakers and butchers at your nearby grocery stores. Ask if they're allowed to put baked goods or meat into a glass container, rather than wrapped in plastic or butcher paper. Try purchasing your food directly from the producer, or from farmers markets. These locations often have much less packaging waste than if you were to go to a grocery store.
So the next time you go food shopping, consider the impact the products you're purchasing have on the planet you call home. Do the research and find ways you can reduce your packaging waste, tailored to where you live. And remember that the more people demand zero-waste stores, the more zero waste stores will open.
Sources:
Logan, Tammy. "Change in Store: Zero-Waste, No Bulk." ReNew: Technology for a Sustainable Future, no. 138, 2017, pp. 40–43. JSTOR