By Aimee Comanici and Aryana Nazem
Staff Writers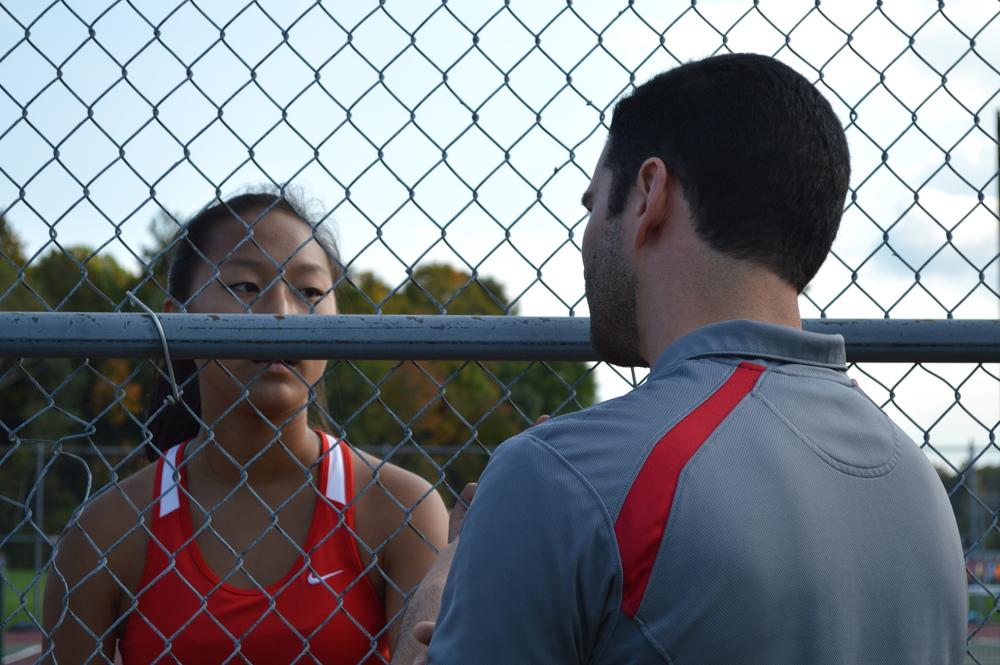 For three years in a row the Jamesville De-Witt Varsity Girls tennis team has been OHS league champions with an undefeated record. Throughout the 2014-2015 season the 17 players and their coaches, science teacher Eugene Sul, and English teacher Joseph Goldberg, practiced hard, and used multiple drills, like forehands, overheads, and running, to achieve their winning season.
Even though the team lost to New Hartford in sectionals ending their season at 14-1, individual players still continued to qualify for states. The doubles team of sophomore Maya Pollock and freshman Jungyun Kim made it into state qualifiers. There are four rounds of matches that double teams have to play to make it to states. Pollock and Kim lost in the fourth round, just missing qualifying for states.
There were some tough rivals that came close to taking away their undefeated title. "One of our biggest rivals was (Christian Brothers Academy) and we won all three times we played, which was very gratifying," said Mr. Goldberg. "It was not easy" said Mr. Sul about beating CBA every time they played. Their next toughest opponent was New Hartford. "New Hartford had the best first singles player in the area so they were a difficult team to beat," said senior Jacqueline Mott.
How did the team achieve their undefeated season? Mr. Sul had the girls run a mile in 8:30 or under for part of the training. "It's not what you do in the two months of the season but what you do in the 10 months in the off season," said Mr. Sul. A couple players, senior Isabella Melton and freshman Sonali Patel, attended summer camps and took private lessons. Mr. Goldberg said that mostly all of the players are self motivated and the experience the team had was a major strength to the season.
Every tennis player has a unique strategy to help them win. Junior Maggie Mannion strategy is to "hit the ball in bounds and try to hit to their backhands which is usually their weakness." Melton said the most common advice about winning the match is to "hit it to where they're not." Freshman Sara Gow said that it was vital to communicate and apply everything they learned in practice during matches.
The JD girls varsity team proved that they can really serve up a winning season.