By Jamie Boeheim and Mary Austin
Staff Writers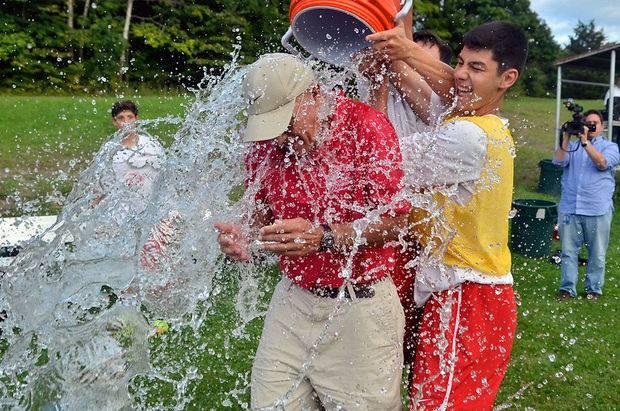 "I knew from the beginning of the game that we were the better team," said Jamesville-DeWitt High School junior Dean Kousmanidis. The J-DHS Varsity Boys Soccer team won the third ever Section III champion title. Marcellus "didn't have many attacking threats, I actually thought we would beat them by a lot more," said Kousmanidis. Going into sectionals with a solid record of 12-6-2, they beat Marcellus 2-1 for the win.
Before the game, the players were feeling prepared and ready to take the victory. Senior captian Josh Frank said that he was feeling confident; "we beat Marcellus in the regular season, but at the same time I knew they would come out with more intensity. I knew what our team is capable of and I knew we could get the win." Kousmanidis agreed with Frank and said that he knew J-DHS was better than Marcellus because Marcellus didn't have many "attacking threats" on offense. Junior Jordan Vanstry thought the team had control over Marcellus the entire game.
After the game, the players were extremely excited about the win. "I'm really happy for the team," said sophomore midfielder Ben Picone. Vanstry was proud of the team but was shocked; "I didn't think we would go that far." Frank and Kousmanidis were happy they met the team's goal of winning sectionals.
Many fans arrived at the SUNY Cortland fields to support the team. A lot of J-DHS students went to the game and started chants, which got the Marcellus fans rowdy, too. Frank described the fans as "absolutely incredible" and said how they "helped them out mentally." Kousmanidis also said how "the student section was amusing, it encouraged me on the field" by keeping his spirits high listening to all the humorous chants.
Athletic Director John Goodson thinks the Varsity Boys Soccer Team is outstanding and looks forward to more victories, not only this season but more seasons to come. He is confident with the boys team as they make their way to states. "Once you win sectionals, anything is possible."
The next game the boys have is Saturday, Nov. 15 at 8:30 a.m. They will be competing against East Hampton for the State Final Game. Going into the game, Frank, Vanstry, Kousmanidis and Picone are confident in their team's skills and believe if they play they way they can play and "actually finish the ball," they can get the win. Vanstry thinks that if they keep their composure and play hard, they can succeed in the upcoming States games.