The Jamesville-DeWitt boys track and field team team had high aspirations for the spring season. They thought they had a good chance to win a sectional title, which would complete the 2019-2020 sweep for Red Rams running (cross country, indoor track, and outdoor track).
If you ask anyone on the team who the leaders are, it is clear that it was the seniors. "This group of seniors I'd describe as powerful," said sophomore Anthony Cawley. "If one person was having a bad day, any of them could go out and make up for it." Head coach Emily Rowles agrees that the class of 2020 is special. "They are leaders by example and I couldn't be more proud of the legacy they leave behind!"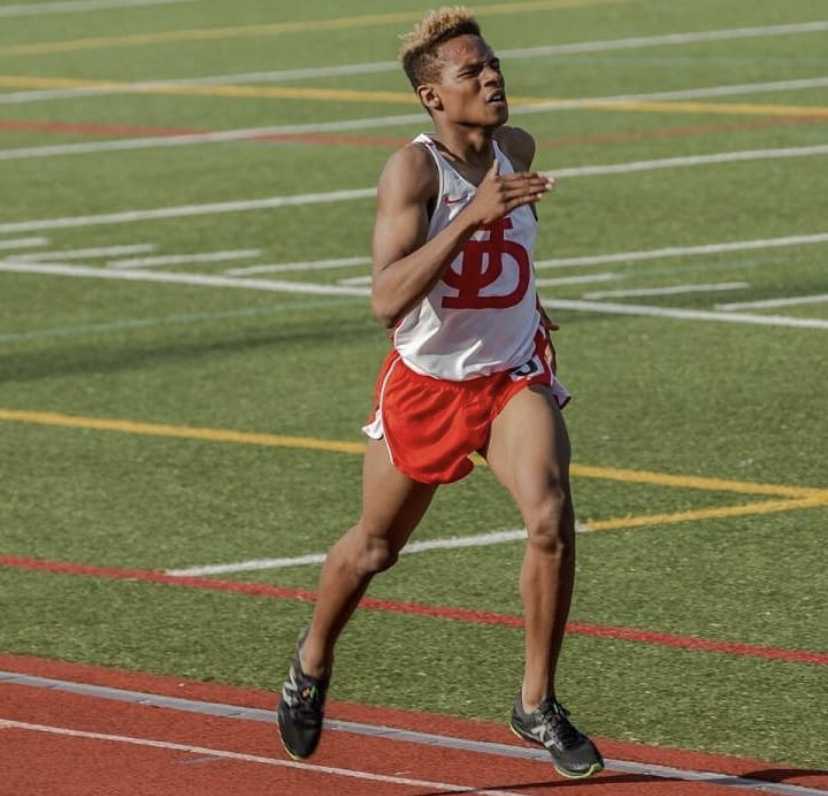 Senior Brian Hulbert has nothing but positive things to say about his fellow seniors. "I have been running with them for four years now and they have never given up."
The combination of talent and leadership gave the team high expectations for the season. Senior Joe Staples thinks that the team could have been extremely successful given what they have already accomplished. "I think we would have had our best year yet, going off how well our indoor season was. A lot of great and talented seniors were stepping up this year to make it happen."
Winning wasn't the only thing that Coach Rowles was looking forward to. "More important than the win was the prospect of seeing to fruition the amazing and exciting progress so many of our team members have made over the last year – in every area of our sport. It's hard that we will not get to see these successes play out on the track or in the field events."
There are many athletes on the team, spread out among many different events, that won't get to see the culmination of years of work on the track. Distance runners, sprinters, hurdlers, throwers, and jumpers that spent four years on the team won't get to compete for the Red Rams ever again.
The competition isn't the only thing that the team is missing. Sophomore Ashton Corona said "The thing I miss the most is probably hanging out with my teammates and friends at practice and meets, and just having fun with everyone."
Losing so many talented athletes will be challenging, but there are plenty of others ready to step up in place of the graduating class. Coach Rowles is optimistic about how the team will handle the upcoming seasons. "Regroup for the fall, refocus our goals, and maintain a positive attitude – we are going to get through this!"
Below are links to the other spring sport team profiles.
Girls Track and Field: https://jdrampage.org/girls-track-and-field-the-season-that-could-have-been/
Girls Softball: https://jdrampage.org/girls-softball-team-reflects-on-the-season-that-never-happened/