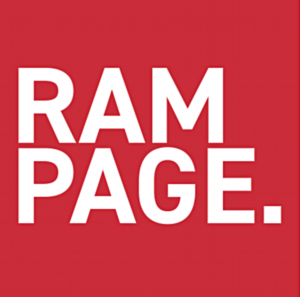 The RamPage has been very successful in the 2021-2022 school year. From covering the spread of COVID-19 to the Board of Education elections, the RamPage has covered its responsibilities to the Jamesville-DeWitt community. The paper has seen triumphs — being recognized by the prestigious Columbia University's CSPA awards, where the paper was awarded a Silver Crown Award.
As the school year has wound down, we have seen a significant decrease in the number of articles posted, most prevalently in the News and Culture sections. Both of these sections should be posting and should have posted far more articles than they have in the past two months. The News section should have covered more about the newly hired principal so the community can get a better idea of what he is planning to bring to the district. Although there was recently an article posted, it should have come out earlier. They have done a good job, however, covering Principal Paul Gasparini's retirement. In addition to this, many important events happening in our community as well as nationally have not been posted about, such as updates on the war in Ukraine, gas prices, and the scarcity of baby formula.
The Culture section had a tough month in April, without a single post. However, they pulled it back in May with three posts. With new shows coming out on Netflix such as "Stranger Things" Season 4, I hope to see more posts in June. Next year I would like to see the return of club interviews. At the beginning of the year, nearly every active club in the school was interviewed and had an article posted about what they did. I'd like to see this series continue so students can learn more about clubs outside of what they see at the activity fair in September.
The Sports section needs to post more often. It has not covered any spring sports games or done any feature profiles on the captains. In addition to this, they have not posted any articles on student-athletes who have committed to colleges on sports scholarships. I'd like to see the next editor post at least one article on every sport and publish the scorecards for every game.
The Opinion section has been posting relatively consistently, but it's always the same three voices. In the coming year, I urge the next Opinion Editor to really push to get more voices in the section. Ultimately, it should be an Opinions section, not an Opinion section.
Finally, the Lifestyle section has been very strong recently. Although there was a break in posts, the editors pulled the section back in May. This section has done a great job covering a variety of topics such as senior commitments, the fitness industry, and club officer interviews. I'd like to see this section continue to post on a diverse cast of topics and really allow J-D to show why it's unique.
I'd like to thank the RamPage staff for their hard work and dedication this year. I have learned so much from this position that I never imagined I'd learn when taking on the role in September. To critique myself, I wish I'd done one more RamPage review this year. Ideally, there should be one of these types of articles every quarter to ensure RamPage is going in a productive and ethical direction. With controversial news at hand, it is imperative this role exists to keep RamPage's credibility. The easiest mistakes to correct in articles are those that never hit the press. It has been an amazing opportunity to serve as the Public Editor and I wish the best to the RamPage 2022-2023 staff.