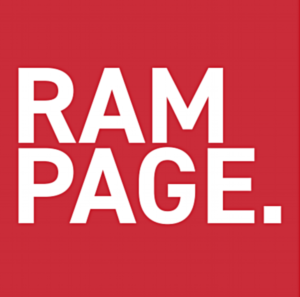 As the RamPage continues to become a more independent and student-run paper, it is important it sticks to a high journalistic standard. Every couple of months, an article will be published (this being the second) discussing what the paper has done well and what it could do better.
Since the last Public Editor review of the RamPage, the News section has gotten significantly better about posting local news. However, I would still like to see more exclusive stories with exclusive details. For example, the article, "Intruder Interrupts Curriculum Night with Racist Comments Toward Assistant Principal, District Responds" by Mila Morgan and Isaiah Steinberg is a perfect example of a pressing topic with relevant and exclusive quotes. These students did not merely look at syracuse.com or another news source and rewrite an article. Rather, they interviewed major stakeholders and put together a comprehensive story about the incident at hand. If this article could serve as a template for all future news stories, the News section would elevate itself to the next level.
In addition to this, the News section has nearly eliminated all bias from their articles. Earlier in the year, there was an issue with editorializing some articles. Although most were caught before publication, even one biased article is not acceptable. Sophia Caputo, the News Editor, has stepped up recently to ensure fair representation and factual articles are being posted.
The Culture section has been good about posting events happening in the J-D High School, but I hope to see more variation in post formats. Culture is a section of the paper with so much potential; this is the one section where polls, quizzes, and other pop culture add-ons would be appropriate. There is so much this section can do if they choose to. Since the last Public Editor article, this section has achieved a near-perfect balance of school and national articles. They have covered everything from Poetry Out Loud to the latest Netflix shows, and I must applaud them on that. These articles are time-consuming and not always easy to write.
I have similar concerns with the Sports section as I did in the last Public Editor article. They don't post enough. Although the section's articles are good when they get posted, there's just so much more this section could do. An easy addition would be to post the scorecards of each game with a short description of highlights. This would ensure consistent posts and possibly reach a larger audience due to the increase in names mentioned.
The Opinion section needs more writers and more dueling styles of articles. An opinion section is responsible for showing sides to issues and interpreting the news. But due to the sheer nature of an opinion, a strong section needs diversity. Two people could read the exact same facts and still come up with different opinions based on their experiences and backgrounds. The more people involved, the deeper the sophistication. In addition to this, the Opinion section could benefit from more articles like the ones written about racial affirmative action in the college admissions process (read both here and here). These articles take the same issue and show two different interpretations. If this style is used in the future for more topics, it will engage readers and show that the RamPage has a diverse group of opinions on staff.
The last section of the newspaper is Lifestyle. Similar to my concerns with the Sports section, this section just needs to be updated more often. When posts are put up on the website, they are in-depth and concise — there just aren't enough of them. As we pass the middle of the school year, the Lifestyle section could catch up with the clubs they previously interviewed and post updates.
The final act I hope to see put into place is the addition of a more active copyeditor. Many of the articles posted have minor grammatical mistakes that could easily be corrected if someone knowledgeable was willing to take up the role. The RamPage currently has a copyeditor, Madie Phillips, but writers should utilize her skills more frequently. Ensuring everything is up to a grammatical standard lends the paper credibility and makes it, in general, easier to read.
The RamPage has held itself to the standards in its code of ethics. In the future, each section editor should take their respective recommendations seriously when deciding what articles to assign and when to post them.