There are seventeen Democratic candidates currently running in order to attain the Democratic nomination for the 2020 Presidential election. The fifth Democratic debate will take place in November and thus far nine candidates have qualified. These candidates are Joe Biden. Cory Booker, Pete Buttigieg, Kamala Harris, Bernie Sanders, Elizabeth Warren, Amy Klobuchar, Andrew Yang, and Tom Steyer. This selection of candidates have a variety of ideas and policies they wish to implement if elected.
Joe Biden
Former United States Vice President Joe Biden has the most experience out of the majority of the candidates currently running for president. He was the vice president under the Obama administration for eight years, as well as serving on the US Senate for 36 years. 
Biden is a mid-range Democrat who plans to raise the national minimum wage, abolish the death sentence and private prisons, as well as focusing on climate change, and making two year college free. 
Elizabeth Warren
Presidential candidate Elizabeth Warren has been the senior United States Senator for Massachusetts since 2013. 
If elected, Warren plans to use federal funding to build more afforable housing, restore voting rights after prison, and abolish private healthcare.

Bernie Sanders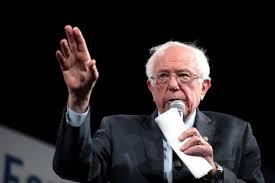 Bernie Sanders has been a junior United States Senator from Vermont since 2007. A Vermont congressman from 1991 to 2007, he holds the title as the longest serving Independent in U.S. history.
If elected, Sanders plans to raise taxes on the wealthy, creating new social programs, and cancel all student debt.

Pete Buttigieg
Former U.S. Naval Reserve Officer and the mayor of South Bend, Indiana for the last seven years, Pete Buttigieg is the youngest candidate running in the 2020 elections. He is also the first openly gay candidate to run for the United States presidency.
If elected, Buttigieg plans to abolish the United States Electoral College, support single-payer healthcare, and implement universal background checks for gun purchases across the country.

Kamala Harris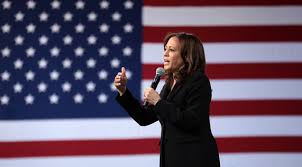 A former district attorney and state attorney general, Senator Kamala Harris was elected into a junior senator position in 2017. She is the only African-American female candidate running in the election.
If elected, Harris plans to expand tax benefits for middle-class and low-income Americans, provide subsidies for renters and homeowners, and reverse the 2017 corporate cut.

Amy Klobuchar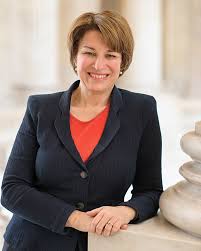 Amy Klobuchar has been the senior senator of Minnesota for the past thirteen years. She was the first elected female senator from Minnesota.
If elected, Klobuchar plans to end new oil and gas leases on federal land, pay farmers to adopt climate friendly practices, and enforce some limits on abortions.

Tom Steyer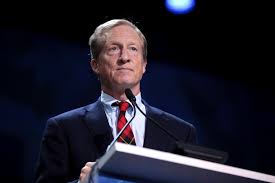 Billionare, hedge fund manager and philanthropist Tom Steyer decided to enter the race despite an original statement that he would not be running in the election.
If elected, Steyer plans to provide citizenship for those using DACA, expand coverage on medical care, and implement a buy back program on assault weapons.

https://www.tomsteyer.com/meet-tom-steyer/
Andrew Yang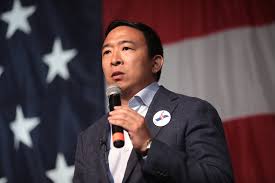 Tech executive and the founder of Venture for America, a nonprofit that focuses on creating jobs in struggling American cities, Andrew Yang is one of only two candidates who qualified for the fifth debate without any governmental experience.
If elected, Yang plans to support paid leave for new parents only, leave the minimum wage up to the states, and provide a universal basic income of $1000 per month to every American adult over the age of 18.
https://www.yang2020.com/