The newly discovered Wuhan Coronavirus has begun to rapidly spread its way across the globe. As of February 12th, 45,206 people have contracted the virus, with 1,117, or approximately 2.5% of all cases resulting in death. Originating at an illegal fish/exotic food market in Wuhan, China, the virus ultimately forced the city to be placed on lockdown due to its growing severity.
 "The illness produces a range of flu-like symptoms with about 20% of the patients becoming severely ill, with ailments including pneumonia, and respiratory failure," says WHO Director-General Tedros Adhanom Ghebreyesu.


In the past week the virus has increased by 60%, with experts stating that this epidemic could quite possibly turn into a pandemic. "The continued increase in cases and the evidence of human-to-human transmission outside of China are, of course, most deeply disturbing."  Ghebreyesus said.

In order for scientists to determine whether this deadly virus is in fact an international health threat, there are various criteria that must be met. One of these criteria is whether the disease spreads locally once it arrives in new parts of the world. On Tuesday, German health officials stated that a 33-year-old man was found to have contracted the virus from a colleague who had previously been in Shanghai. This confirms the first case of person-to-person transmission outside of China. As of the last week of January, the virus had begun to do so in the United States and various Asian countries as well.


"In the past week the virus has increased by 60%, with experts stating that this epidemic could quite possibly turn into a pandemic."
The other main criteria are whether it's already interfered or will likely interfere with trade and travel. The WHO committee's goal, Ghebreyesus said, " is to contain an outbreak without needlessly disrupting economic activity just by declaring a global health crisis." However, experts believe this virus could have detrimental effects on trade and stock markets. "This could potentially disrupt global supply chains," said Rohini Malkani, an economist at the global credit rating business DBRS Morningstar. "It's too early to say how long it is going to last."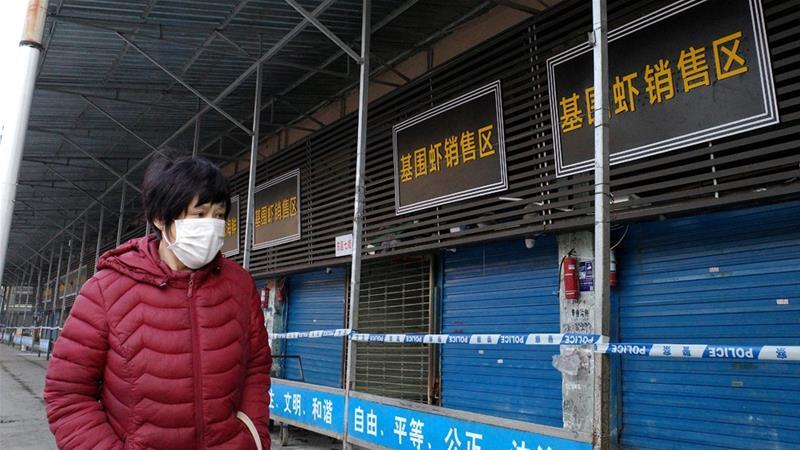 Chinese investors stated that shares in China are down roughly 8 percent on February 3rd, as stock markets around the world have continued to dip as a direct result of this health crisis. Major companies such as Apple, IKEA, Ford, and Starbucks have closed the majority of stores and manufacturing plants across China. Air travel to China has been suspended by airlines such as Delta, JetBlue and United, as well as dozens of others, in order to prevent the spread of the virus.

Concern throughout the global community has significantly grown throughout the past week. According to the New York Times and the Wall Street Journal, many shopping centers and department stores have run out of disposable face masks. This buyout was prompted by Chinese officials urging their citizens to wear them while out in public. Whether these masks would block the user from this virus is what scientists are currently attempting to find out.
In the coming weeks, the number of those affected with this virus are expected to rise. Meanwhile, scientists race to discover a cure. Larry Hu, economist at the Macquarie Capital warns, "The bad news is that the worst has yet to come, as the number of new infections is still on the rise."