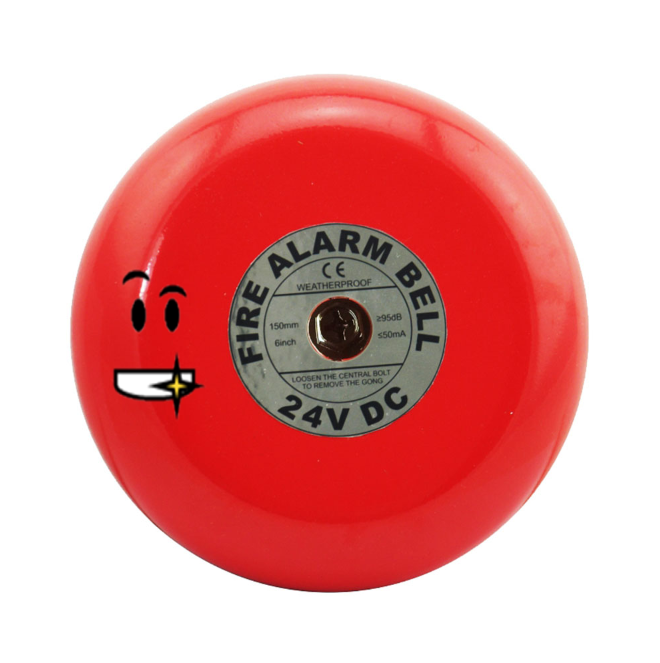 "May I have your attention please. May I have your attention please. There has been a fire emergency reported somewhere in the building. Please evacuate the building."

Students at Jamesville-DeWitt High School were shocked to hear the new fire alarm system. Unlike with the notoriously ear-piercing fire alarm that had been installed previously, this new fire alarm really brings the heat with its steamy voice warning students and staff of a fire emergency.

"Honestly, I want to marry the voice of this man," stated one student whose eyes glazed over when talking about the new fire alarm. Students and staff across the school have quickly become enamoured with the soothing, sensual, bodiless voice that is emitted during fire emergencies.

The administration worries that the soothing voice of the fire alarm may be detrimental to students and staff as it has taken longer to evacuate the building than it has in the past. The calm voice of the new fire alarm contrasts greatly with the former fire alarm, which made people's ears bleed.

The district is currently deciding whether or not it is worth it for students and staff to have their eardrums burst when being alerted to a fire or if they can spare a few extra seconds when evacuating the building.

"Personally, the sensual voice of the fire alarm gets me all riled up and I think that perhaps they could change it to a less sexy voice," stated blushing fireman Mark Collins, DeWitt firefighter who was at the scene of the accidental fire drill.

Students and staff are lobbying hard to keep the sexy fire alarm man, not needing to be told twice to give their full attention to the nonmaterial voice that ignites something deep within them.