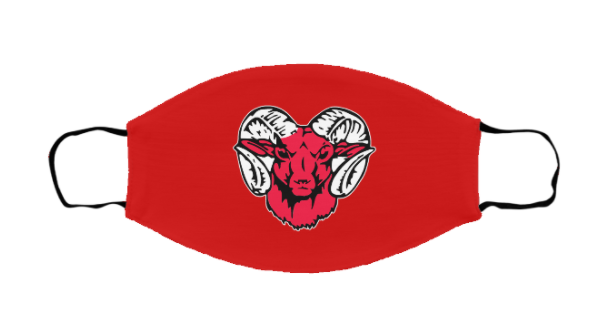 Masks can be quite the pain and sometimes even just ruin an outfit. Wouldn't it be so cool to design one yourself? Since wearing a mask is becoming the new "normal", the Sophomore Slate wants to make it up to you. They are now holding a school-wide mask design contest. The best design will be printed on a mask and sold to the entire student body. But even better, as a winner you will get a free mask of your own printed design! Designs can include different slogans, puns, artwork, or original designs.
Submit a design through CustomInk or a hand drawing. The only rules are you must keep any puns, slogans, and designs appropriate and JD-themed and make sure to get designs in by November 24th. 
To submit a mask on CustomInk, you can click this link, then click add art and get designing! After you've finished your design, click save/share and name your mask "JD MASK COMPETITION". Be sure to enter your school email address and hit save. After doing so, share the link with a sophomore class officer by clicking email and entering their email with the message "JD MASK DESIGN". Don't forget to add your name to the "from" space.
To submit a hand drawing, send designs to either the Sophomore Slate Instagram account or their Director of Communications. The class officers for the Sophomore class are Audrey Harkaway and Mikey Meskos as Co-Presidents, Lily Butler and Gavin Botto as Vice Presidents, Kai Brutsaert as Treasurer, and Ali Mobeen as Director of Communications.
Be as creative as you want and submit all designs by Tuesday, November 24th. The winner will be determined through a Google Form emailed to the whole school.