The most intuitive part of your system is your case.  That's because it's exactly as it says it is.  A case stores and shows off components, and allows parts to be organized in a modular fashion.  Cases are generally rectangular.  Fans are mounted inside cases to provide airflow.  Good cases start around $60, and there's no need to go crazy here.  You should look for cases with mesh front panels, as these allow air to flow to all your parts efficiently, reducing temperatures.  You should also consider the form factor.  If you have an ATX motherboard, you should get an ATX case, for example.  You can always get a case bigger than your motherboard's form factor, but never smaller.  The four main form factors for cases and motherboards are (largest to smallest): EATX, ATX, micro-ATX, and mini-ITX.  Mini-ITX cases and motherboards lack some features that the standard ATX ones might have, but people love small form factor builds, because they can travel with them and move them around.  There are other more niche form factors, but they are often hard to find, and not very mainstream.  Cases can come with pre-installed fans, or you can buy your own separate fans.  Cases come in all different sizes and colors, so you can personalize them however you like.  You should always make sure your case has enough clearance for parts like graphics cards and CPU coolers.  These are parts that stick out, so make sure your case can accommodate them.  If you need lots of USB ports, they come on motherboards, but there are also a few ports on the front, top, or side of every case, so consider that.  If you want a quality case for an affordable price, try the $60 Cooler Master MB311L ARGB, a micro-ATX case with a mesh front and some included RGB LED fans.  If you want a solid bang-for-the-buck option and have a modest budget, take a look at the Lian Li Lancool II Mesh RGB, which offers a good value at $100.  The ultimate level of flash and pizzazz has been achieved by the $500 Corsair Obsidian 1000D.  It's literally big enough to build two PCs in, and it's built like a tank.  Companies that have been known to deliver quality cases include NZXT, Corsair, Phanteks, Lian-Li, Fractal Design, Cooler Master, Deepcool, be quiet!, Cougar, ASUS, and Silverstone.
Case fans are the cheapest part of almost any PC build, but you shouldn't overlook them. They are generally circle or square-shaped, and mount directly to your case's interior. They help circulate air throughout your system, keeping temperatures low. A combination of a mesh-fronted case and three well-placed case fans make for a deadly combo. You should make sure your temperatures are in check, because if the temperature of a certain part is too high (generally above 85 degrees Celsius), the part may "thermal throttle." This means it will reduce its performance to keep the temperature from being so high that your system crashes. To maximize performance through good airflow, you should be sure to properly ventilate your case with case fans. Two will usually do, but three can't hurt. More or less than that is either not enough or overkill in most builds. There are two ways you can mount case fans: as intake or exhaust fans. Intake fans take air from outside your case and bring it in. Exhaust fans take air from inside the case and take it out. It's always safe, and even recommended, to have more intake fans than exhaust fans, although a 1:1 ratio is also fine. 120 millimeter fans are the current standard, and you should generally stick to those, although not always. You should get PWM (pulse width modulation) fans. This type of fan is ideal because you can freely control how fast they spin. The third important statistic is RPM (revolutions per minute). This indicates how fast the fan can spin under different loads. When fans are spinning at a low RPM, they are doing a less effective job cooling. When fans spin at a high RPM, they are loud. Make sure the fans you get can spin at both low and high speeds, so you can choose a nice balance between power and noise. Many fans have RGB LED illumination. Gamers love to joke that the crazy RGB lighting increases performance, but of course, it doesn't. Finally, there is a difference between static pressure and airflow fans. Static pressure fans excel in restricted circumstances, such as installation on a radiator or air cooler, while airflow fans simply move as much air as possible, and are better for use as case fans that aren't up against mesh. You can get three solid fans for roughly $30. Specifically, a nice budget fan is the Arctic P12, a no-frills $10 option. Stepping up a notch with the addition of RGB is the Cooler Master SickleFlow 120 V2 RGB at just $15. A fan-favorite premium option is the Corsair ML120 RGB, at a whopping $40 per fan. Good case fan makers are Corsair, Cooler Master, NZXT, ARCTIC, Noctua, Thermaltake, be quiet!, Fractal Design, and Deepcool.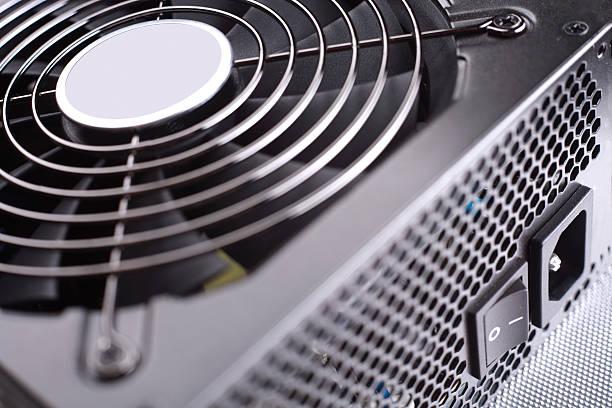 Power supplies are very tricky products. Why? Because people always spend less money than they should. The amount of bad power supplies out there is significant. At least half of the power supplies in the market right now are poor quality, and some can literally make your system explode, catch on fire, or short out all your parts. Daunting, right? Power supplies are exactly what they say they are. They take electricity from your wall outlet and distribute them to your parts. They are rectangular-shaped, and usually fit into a bottom corner of your case, out of sight. There are many things to consider when purchasing a power supply. A big one is the 80+ certification. This is a rating of how efficient a power supply is. In order from least to most efficient, the ratings are as follows: None, 80+ (a.k.a. 80+ White), 80+ Bronze, 80+ Silver, 80+ Gold, 80+ Platinum, 80+ Titanium. For an example of what the certification really means, I'll use 80+ Gold. If a power supply is 80+ Gold certified, that means that it delivers 87% of the power it draws from the wall directly to the system. This means that power supplies draw more power from the wall than they use, which could be bad for the environment. It's actually eco-friendly to get an efficient power supply, because you don't want your PSU (power supply unit) taking more power than it needs. Of course, high/efficiency PSUs cost more money, but a quality power supply is absolutely necessary to ensure your system doesn't get fried by a shoddy one. A good power supply can last 10 years, so you shouldn't cheap out. In fact, some power supplies actually have 10-year warranties, which is always a good sign of their quality. You should always get a power supply that has at least 100 more watts of power than your system needs, in case you want to overclock, or you replace a part with a better one that draws more power down the line. Modular and semi-modular PSUs are better than non-modular ones, because you can take cables in and out, and replace them with your own if need be. In modular power supplies, every cable can be replaced. In semi-modular units, every cable except the motherboard and CPU cables can be replaced. There are two main form factors for power supplies: ATX and SFX. SFX power supplies are fairly rare, and you will only find them in very small builds, whereas ATX is the standard. The cheapest power supply I can recommend is the Corsair CXM series (semi-modular), which go from 450-750 watts, in increments of 100. These are rated at 80+ Bronze. A nice mid-range choice is the Corsair RMx lineup of fully modular PSUs that range from 550-1000 watts. The RMx lineup is 80+ Gold certified. The ultimate power supply if money is no object is the SeaSonic PRIME Ultra Titanium. As the name suggests, it's rated at 80+ Titanium, which is the best possible rating. It's also fully modular and dead silent. This lineup ranges from 650-1000 watts, and are absolute beasts. Companies that make some good units are Corsair, Cooler Master, SeaSonic, EVGA, Thermaltake (only their high-end PSUs are decent), ASUS, be quiet!, Fractal Design, and SilverStone.