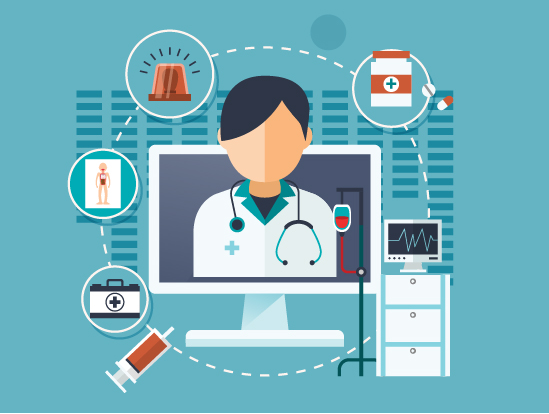 By Contributing Writer Vee Carnes ('26)
There's a chance you may have heard about the new Healthcare Occupation Students of America (HOSA) club at J-DHS. Maybe you've expressed an interest in the club, but perhaps you have some questions regarding it, such as what an average HOSA meeting looks like. Fortunately, I was lucky enough to attend one of the meetings and see for myself, as well as speak to one of the club officers, Flora Mei, to see what the club is like.
As the name would suggest, Healthcare Occupation Students of America (HOSA) is a club centered around teaching students about healthcare and medical science. However, that doesn't mean it's just another health or biology class. The meetings start with an informational presentation in front of all members, leading into a fun activity, and finally breaking out into mentor groups. Mentor groups are when a club officer is in charge of a small group activity to help practice leadership and teamwork, ensuring each student gets the most out of meeting. The day was great for new members, essentially doing fun activities like Kahoot as a way of getting to know some of the medical information in an exciting way. Members also participated in an activity similar to "would you rather" as a way for us all to get to know each other. HOSA is a fantastic way to introduce people to the healthcare industry, as well as provide a valuable resource for those that want to focus more on it. 
However, there is more to HOSA than just my experience and a standard day! The club is offering shadowing at St. Joseph's Hospital, which is an amazing way to not only learn healthcare from professionals, but is also a great experience to put on your resume if you're considering a future career in healthcare. HOSA hosts a fall and spring conference, allowing students to compete on a state and nationwide level. It provides an experience you can't afford to miss if medical science and healthcare is in your future. HOSA is more than a club, it's an experience that can be the predecessor for a great medical career while also teaching you valuable information such as CPR.
All things considered, HOSA may be a new club now, but it has a bright future ahead of it. It's a valuable resource for the medical field or just needing a place to hang out in school. Words cannot do it enough justice, but experience can do more than enough. If you have any more questions about HOSA, ask Mr. Keenan or Flora Mei, and if you're still interested, join in on a meeting in R03!