"The Quebec trip was super fun and it is one of my favorite parts of the year." —Skylar Hardt, '20
Contributors: Tyler Aitken, Sophia Vinciguerra, Nate Rindfuss, Gabe Cuello, Emma DeForest and Grace Bridge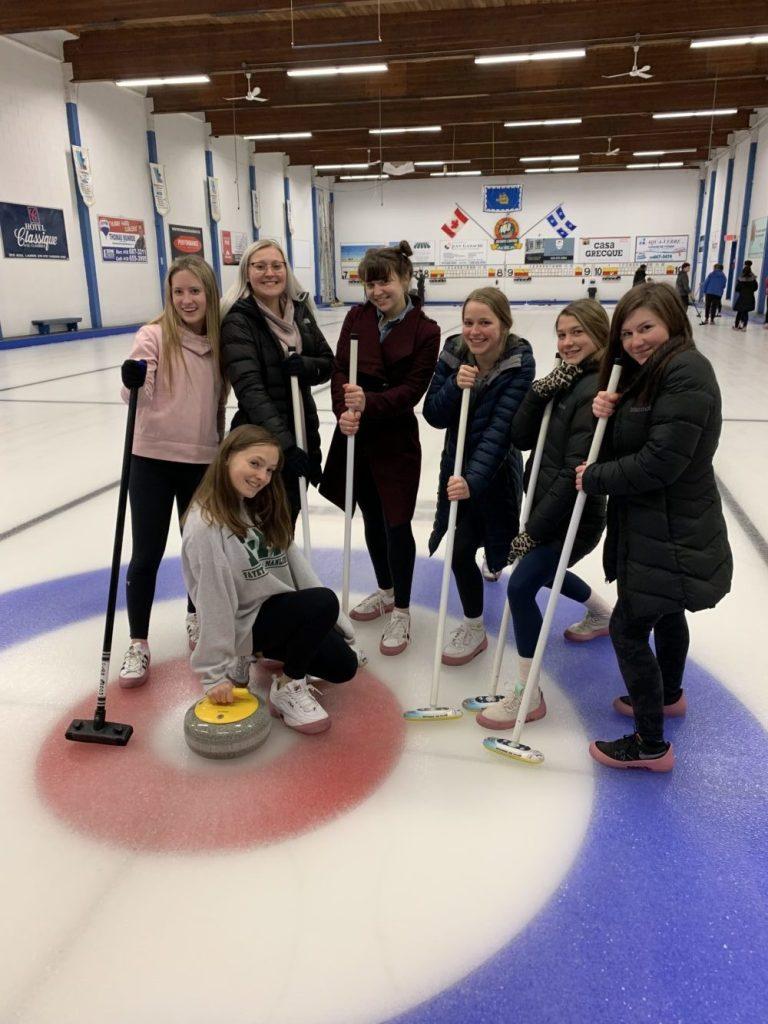 Eighty two students in the French Club at Jamesville-DeWitt High School traveled to Quebec City, Quebec on Mar. 29-31 this spring. They went to practice their language skills and soak in the French-speaking culture.
On the first day, the students participated in curling and a French improv game show. For dinner they ate a traditional Quebecois meal of poutine — French fries topped with cheese curds and soaked in steaming hot gravy.
"I have gone every year since my freshman year and it's always a good time with my friends."

—Kelli Palumbo, '20
The next day, they participated in a educational tour of the city, which included the history of Quebec City. The students visited Montmorency Falls, the largest falls in the province of Quebec.
After seeing the beautiful falls, students took a quick bus ride to a copper museum where they made their own medallions using artisanal tools. Right down the road from the copper museum is the Basilica of Sainte-Anne-de-Beaupré. Departing the Basilica, they made their way to the Sugar Shack where they made their own maple butter, ate some Canadian delicacies and danced the night away.
"Curling was a great experience! Something I would never get to do if I didn't go to Quebec!" –Nolen Brann
On the last day, students competed in a grocery store scavenger hunt where they tried to find the names of many foods in French. The last main attraction on the itinerary was the aquarium. The students took a mad dash to get food in their stomachs and souvenirs in their bags before they waved goodbye to Quebec City.
Overall it was a fun experience in a different country speaking French. Next year they will travel to Montreal!
"I loved the aquarium, the poutine was spectacular and the waterfall was unforgettable."

—Nate Rindfuss, '21