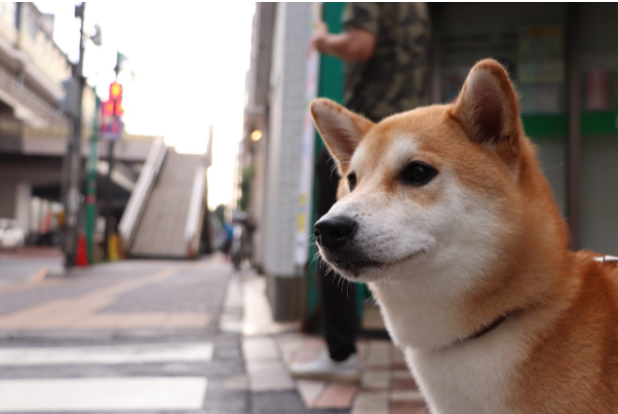 Contributing Writer Malak Aljerari, '23
What started off as a meme token named Shiba Inu coin (SHIB) created by an unknown entity has exponentially risen to an unexpected and high value. Fueled by stunts and its capitalization on meme culture, Shiba Inu coin's market value surpassing that of Dogecoin (DOGE), which has been in the market since 2013 (compared to SHIB being created in 2020). Dogecoin has been ranked number 10 in the market and has accumulated a market value of $35 billion according to CoinGecko. Shiba Inu reached its all-time high ranking at number nine, with a higher market value of $37 billion in late October.
The crypto market is very unpredictable. For example, cryptocurrencies can get pumped up without solid reasons, which seems to be the case for the Shiba Inu coin. While Shiba Inu coin and Dogecoin (both altcoins, which are cryptocurrencies besides Bitcoin) are enemies in a sense, they share a common characteristic of what propels them in the market, and that's a strong and vocal community. Altcoins such as these largely depend on the expansion and growth of their communities instead of utility, explains Douglas Boneparth, certified financial planner and president of Bone Fide Wealth.
Nevertheless, these two altcoins have their differences. Dogecoin has its own blockchain, a modern money transferring network that stores data reliably, while Shiba Inu coin is hosted on Ethereum's blockchain instead of having its own. This means that it is an ERC-20 token, which are sent and stored using Ethereum addresses. The biggest difference between the tokens is that Shiba is a part of the decentralized financial system on Ethereum, giving its users certain varied abilities that Dogecoin does not allow — this is called Shibaswap.
From the beginning, the Shiba Inu token received attention due to a clever stunt. When SHIB launched, its creator, Ryoshi it is unknown whether Ryoshi is a person or organization), gave half of all the tokens to Vitalik Buterin, co-founder of Ethereum and the world's youngest crypto-billionaire. Ryoshi went on to further dramatize the situation stating that the fate of SHIB is in Buterin's hands. Shiba Inu became number two in Buterin's wallet, garnering more attention for the token. Buterin would later donate some of the coin to India's COVID relief fund and burn the rest (burning is when a cryptocurrency token is intentionally sent to an unusable wallet to remove it from circulation), which turned out to be slightly damaging to the coin's value. But in an overarching sense, the stunt was overall very beneficial to SHIB.
Furthermore, Elon Musk, famous billionaire entrepreneur and owner of Tesla and SpaceX, is known to have a large influence over the crypto market. This is largely due to his overall influence over internet culture. Musk has been known to endorse Dogecoin through different tweets and even once during a segment on SNL. This has led people to overanalyze his tweets in regards to the crypto space quite frequently. This eventually would lead to a 40% jump for SHIB after he tweeted a picture of his new dog, a Shiba Inu with the caption, "Floki Frunkpuppy."
While on face value, the SHIB coin looks like an amazing investment as it is reported a family that invested $8,000 early on have gone on to become multi-millionaires, experts warn that a token whose value spikes fast can dip just as fast. As of right now, the coin has dropped 60% in value since its October peak, with a media interest down 29.2%, both of which go hand in hand. This leaves many shareholders wondering if the coin will ever reach a higher value than its previous peak and if it's past its prime. While the token's future seems bleak, it has garnered the attention of the masses and likely led more people to get involved in the crypto space.