Chicken tenders are the sophisticated, older brothers of chicken nuggets. At least, that's what adults probably want to think as they indulge in their guilty fast food pleasure. But I am no adult, so I'm here to rank fast food chicken tenders from worst to first. Last year, I made a YouTube video with three friends (who also go to J-D), and our goal was to taste tenders from all seven chains, while blindfolded, and guess which chain each offering came from. We had them without salt and without ketchup. We were also able to discover which chicken gets us lickin', and which ones make us sicken.
The contestants in our grand challenge were Sonic, DQ, KFC, McDonald's, Popeyes, Chick-fil-A, and Arby's. I bet you didn't even know Arby's had tenders, but they certainly do. By the time we did this test, Wendy's tenders were off the menu, although I'm not exactly certain on why we didn't try Burger King's tenders on this occasion. Today, McDonald's tenders are also off the menu. We were met with a few surprising results, and some that were quite expected.
---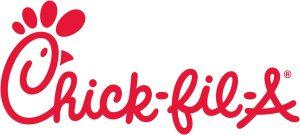 The term, "Chick-fil-A" inspires dreams of sandwiches and tenders like no other. That's why my expectations were through the roof for this iconic chain. I'm not exactly sure if they met my expectations… but if they didn't, they exceeded them. These tenders were absolutely magnificent. The chicken was very juicy, it was nice and salty, and it tasted like real, incredible chicken. The only downside may be that the outside was not super crispy. But all in all, this tender is one of the best I've ever had (out of hundreds of restaurants). 
---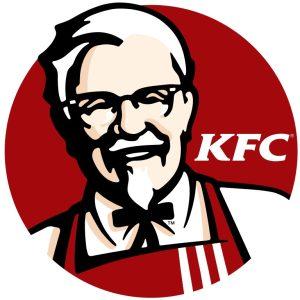 KFC has consistently let me down in these taste tests. It's pretty sad for the once unchallenged #1 chicken chain. The tenders were disappointingly chewy compared to the others. It was a pretty large tender, which could be considered a good or a bad thing. It wasn't quite as salty as CFA's offering. It was, though, seasoned well, and the pepper really shone through. This has always been a winning area for KFC, although their quality has presumably drastically increased; that or the standards of the people who eat its food.
---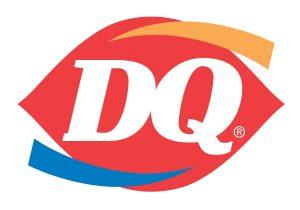 The mediocre DQ always seems to underwhelm. Their tenders are no exception. I had eaten them prior to this test, and I had liked them, but in this test, they were dreadful. They were quite small. They almost should be called nuggets, not tenders. On top of that, they were chewy almost to the point where I couldn't even bite through them. They seemed to be exceedingly greasy compared to the others. Despite all this, the flavors were okay, but we couldn't get over the terrible texture. Additionally, the tender was so small, and the breading so crunchy, we could barely even find the chicken taste.
---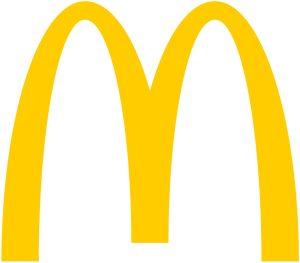 The Buttermilk Crispy Chicken Tenders from McDonald's were relatively short-lived. But why? It was a bit greasy and chewy. Like the others, it was salty. Unlike some of the others, it was crispy and the meat was very flavorful. These tenders would earn a solid placement on any list. McDonald's needs to bring these back ASAP.
---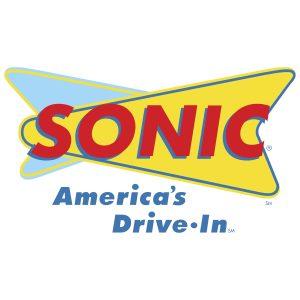 Once again, Sonic has exceeded my low expectations. I should set my standards higher for them in the future, because their tender tasted very fresh and like real chicken. It didn't rank way up at the top, because it was a bit chewy. Overall, though, it was above average for sure.
---
As their marketing team loves to remind us, Arby's has the meats! But I'd venture as far as to say that most people are completely unaware that Arby's has chicken tenders. The texture was near-perfect. It was crunchy, but you could really taste the inside quite well, and it was just a little bit chewy. It also tasted like legitimate chicken, but the flavors were just a bit underwhelming. Barring that, it was a good tender, and perhaps more people need to hear about it.
---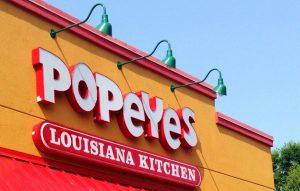 ---
Unfortunately, we were forced to try Popeye's tenders. These were terrible excuses for food. Our comments were absolutely all over the place. One person thought it was spicy and tasted like cheese. How do you get that from a tender? Well, by getting it from Popeyes, of course. It was unbelievably crunchy, and there wasn't much chicken to go around. The flavors were lackluster, almost offensive to its fellow competitors. It was also greasy, which further added salt to the wounds. More recently, I had their tenders, and they weren't as bad as they were in this test, however, so I wouldn't rule them out just yet. 
---
As far as results were concerned, I would honestly call them predictable. Unlike some of the other taste tests, I'd hardly say they shocked me. Perhaps I would've expected Sonic and KFC to be switched in the rankings, but other than that, it made sense. Before the chicken sandwich, I hated Popeyes, so at the time, my expectations for Popeyes were nearly nonexistent, and I'd refused to eat their food on multiple occasions.
Anyways, in last place, and coming as a shock to absolutely nobody, based on the way I described their tender-shaped monstrosity, Popeyes. The flavors and texture were terrible. Enough said. As I said though, last time I had them, they were better than on this occasion. So maybe they're inconsistent?
Second to last is DQ. There wasn't much chicken crammed into that chewy, greasy, and crunchy tender. What flavors we could discern from this odd texture were decent.
KFC always seems to fail me. I'm not sure why I continue to set the bar high for the chicken champions. I'll tell you this: They aren't champions in my book, or my taste tests for that matter. The tender was kind of chewy, but overall, it was alright. I do have to give them props on the seasoning. They always seem to nail those 11 herbs and spices.
As we get into the territory of good tenders, we have to start with Arby's. I was pleasantly surprised to see them this high. I know it's just the middle of the pack, but for a company whose chicken tenders go almost completely unnoticed, it's not bad. The texture and ratios were almost stellar, but the inside was a little chewy. The flavors really shone through the texture, but it was a bit bland.
Sonic, unlike KFC, needs to garner higher expectations from me and everyone else. They seem to do the exact opposite of KFC. Rather than underperform, they overperform. The chicken was fresh and delicious. But like so many other chains, it was the chewiness that slightly let it down.
McDonald's brought a tender that was crispy, flavorful, salty, and greasy. If I had to say just one negative thing about these amazing tenders, and trust me, it's a stretch, they may have been just a little chewy for my taste.
Finally, in 1st place, we see a tender that finally isn't too chewy. Instead, it's near perfection. It's Chick-fil-A. It could've used a little more time in the fryer to get a crispier skin, but it was juicy and fresh, and the chicken was obviously real and of high quality. They nailed it on my favorite condiment as well: salt! All in all, a fabulous offering from CFA. 
Chicken tenders tend to be overlooked when it comes time to order at your local drive-thru. But no more! They deserve recognition, because they are a great way to showcase the amazing taste of chicken, fried in a crunchy coating and seasoned. I think what I'm getting at, and I'm quoting the winning Chick-fil-A on this one, is: "Eat mor chikin."