Music is evolutionary. The groovy rock music of Elvis Presley in the 1950s completely juxtaposes the psychedelic and electronic sound of Radiohead who would be popular just five decades later. The heartfelt pop ballads of The Beatles during the 1960s fully differs from the over-sexualized pop tunes of the radio in modern times. Musical genres, like taxonomic groups, have formed their own subgenres and subclasses in order for listeners to differentiate between sounds. Yet this strategy of grouping only proves effective to a certain extent. At a certain point, the characteristics of a piece of music become so diverse that multiple genres end up intertwining with one and other. In 2019, that is exactly what is occurring in the genres of trap rap and country.
On December 3rd, 2018, 19-year-old American musical artist Lil Nas X unleashed his song "Old Town Road (I Got Horses in the Back)" from its stall. Despite its brief length, "Old Town Road" offers an atypical structure which separates it from any other musical release to cross the industry in recent years. Instead of sticking with a formulaic construction that is familiar in contemporary music, "Old Town Road" proves itself as an anomaly with its fusion of the trap and country genres. Throughout the track, the blending of sounds is made evident through the inclusion of the strumming of a banjo, heavy bass trap hits, drawn-out Southern rap vocals from Lil Nas X, and apparent Nine Inch Nails sample from their song "34 Ghost IV." It was not until the first portion of 2019 that the song gained traction while traveling on the track of the musical airways. Popular app TikTok fueled the popularity of the song through its use in several dance challenges, prompting it to gallop up Billboard charts. In March of 2019, "Old Town Road" achieved a major feat when it simultaneously appeared on the Billboard Hot 100, Hot Country Songs, and Hot R&B/Hip-Hop Song charts. Even more, acclaimed country artist Billy Ray Cyrus saddled up onto a praised remix of the track on April 5th, 2017. Yet before "Old Town Road" could finish in first place on the Hot Country Songs chart, Billboard withdrew the song from the charts by stating that the song's content did not qualify its placement on that chart. Upon receiving this news, the public erupted in disapproval. While the main intention of the public was to reestablish the track on the country chart, their uproar also posed a crucial question: What separates two genres when their aspects are both existent at the same time?
At their core, the stylistic features of country music and trap music are polar opposites. Country music, on one hand, is about simple tradition, yet its clear tone allows itself to explore into endless variations on similar ideas. Country music originated from American Southern folk music and consisted of just guitars and fiddles. Most country songs are built around three basic chords and melodies, encouraging many different sounds ranging from honky-tonk to Western Swing. As the genre progressed into its contemporary sound, country artists slowly shifted towards a pop-oriented sound. The most prevalent country tunes of today exist within the realm of the pop genre, including songs by notable artists like Florida Georgia Line, Taylor Swift, and Carrie Underwood.
In the same fashion as country music, the genre of trap had an initial sound but morphed over time in order to suit the modern climate of society. The genre of trap stems from the boom bap, a genre of hip hop music that was universal during the late 1990s and early 2000s. As the technology of production machines advanced, artists started focusing on producing content that emphasized instrumental electronic beats consisting of rapid high hats, brass and horn samples, and 808-style bass and drum samples over the aspect of lyricism which dominated the genre of boom bap. Staple artists apart of the trap music genre involve T.I., Future, Diplo, and RL Grimes. Today, the numerous advancements in the variety, intricacy, and absolute volume of trap music have escalated to a point where this advancing form of music has dominated not only the rap genre but all styles of music, even country.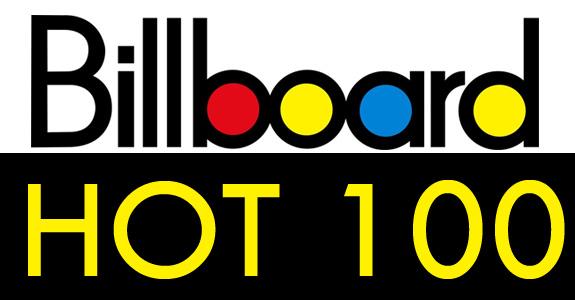 Given the past history of the successes on the Billboard charts, it makes very little sense to why the publication removed "Old Town Road" from the charts, even though the outlet had reported "because it had "not [embraced] enough elements of today's country music." In 2017, musical artist Sam Hunt's track "Body Like a Back Road" pervaded the Billboard charts, peaking at number one on the Hot Country Songs for thirty-seven consecutive weeks. Cheap trap snaps, a dull guitar melody, and an overwritten narrative comparing a woman's body to the curves of a backroad construct this track. Additionally, the foolish individuals who make up the "Special" Nominating Committee of the Grammys decided to grant this skeletal piece of garbage two Grammy nominations in 2018. Yet the sound of "Old Town Road," which parallels that of "Body Like a Back Road" (except for its more ambitious intent, entertaining yet sarcastic narrative, and foot-tapping instrumental), does not meet the requirements to chart on even the Hot Country Songs chart? This occurrence with Lil Nas X is definitely not the first to happen, but the other instances surely did not generate a societal response of such magnitude. In 2016, respected musician Beyoncé paid respect to her hometown, Houston, Texas, with her grass-rooted track "Daddy Lessons," which consists of a melody that completely departs from her known R&B traditions. However, despite the obvious inclusion of country influence, The Recording Academy refused to accept "Daddy Lessons" as a country track. Meanwhile, the Billboard charts have no trouble with labeling generic pieces like the repetitious "Meant to Be" by EDM artist Bebe Rexha as a country or hold up the obnoxious, trap-inspired, bro-country band Florida Georgia Line.
Recognized as a country song or not, "Old Town Road" will not be riding into the sunset for a while.