Why allow the stressful process of arranging a trip to Lollapalooza Music Festival wreck your overall experience when there are quality concerts just tens of minutes from your house? Why pay a hefty ticket price in order to attend Pitchfork Music Festival when there are concerts in the Syracuse area for a fraction of the cost? Why be restricted to only bringing a few friends to Firefly Music Festival when a venue that you all are capable of attending together offers a variety of entertaining acts?
As the sun of spring begins to fade, the light of the summer of 2019 rises from the horizon. What separates the two seasons is simply the attitudes that are associated with each season. Whereas spring represents a stressful period of conclusion for the school year or job periods, summer reflects the relieving relaxation of the muscles after the tense contraction of the spring. Summer is a time for recreational curiosities, appreciation for life, and enjoyment of self. Each person has their own mechanism for fulfilling these states of being for themselves as well as their friends. Luckily, the city in which we live supplies a variety of concert venues which serve as a must for the summer for many of the public. Year after year, notable acts appear at venues in Syracuse in order to deliver a sense of pleasure to the audiences who attend. As it happens, these upcoming summer concerts are bound to be no different in quality than the standard that previous performances have set.
---
JUNE

Zac Brown Band
Coming straight from the grassroots of Atlanta, Georgia, Zac Brown Band is a highly-regarded country music band. The band, consisting of eight close-knit members, has pumped out six critically and commercially successful albums since its official establishment in 2008. Go to any barbeque or attend any beach party and you are bound to hear the crisp atmosphere of tracks like "Chicken Fried" or "Goodbye in Her Eyes." On June 9th, the band is making its habitual performance in Syracuse at the Lakeview Amphitheater. Based off of their past concerts, this one is not one to miss, for it takes the entire country culture of the south and injects it into that of Syracuse.

X Ambassadors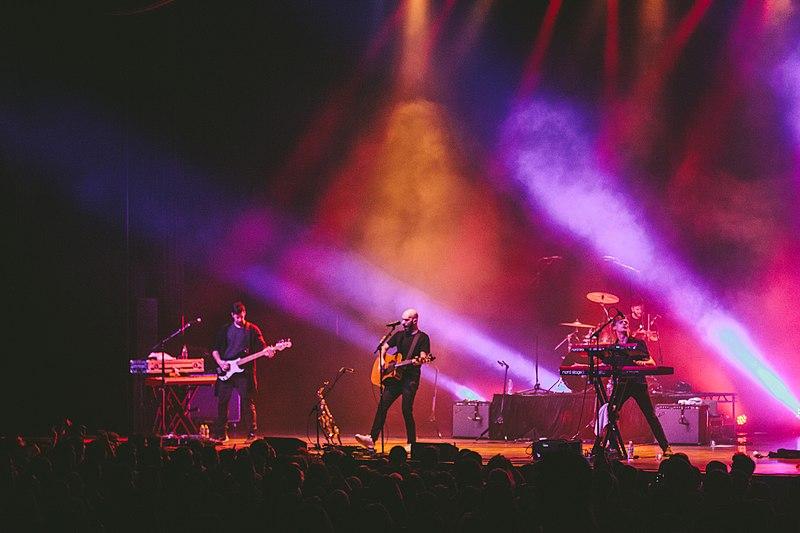 It's hard to believe that an indie rock band of the caliber of X Ambassadors are performing at Beak & Skiff on June 23rd. However, Ithaca is the place of origination of the band. This is a return to home for the band, a return that is sure to bring a composed vibe like no other concert of the band. At this point, any person who owns a radio is familiar with some portion of the band's catalogue, given that X Ambassadors has saturated the radio waves throughout recent years. Join X Ambassadors in singing to tunes like "Renegades" and "Unsteady" as you have the time of your life.

---
JULY

Weird Al Yankovic
Very few artists reach the same threshold as "Weird Al" Yankovic in his area of entertainment. From the early days of the 1980s to the current day, Weird Al has grown internationally infamous for his witty parodies of the most recognizable songs in the world. His influences stretch from Michael Jackson's infectious "Beat It" on "Eat It" to Chamillionaire's thuggish "Ridin' Dirty" on "White and Nerdy." In the thick of July, Weird Al will share his satirical productions with the citizens of Syracuse at the Landmark Theatre. July as a month is already regarded as one that represents the resting period of the year. Laughing yourself out of your own seat by attending a Weird Al concert is one way to fulfill the expectation of enjoyment of the month of July.

Brad Paisley
With the Zac Brown Band just less than a week away, opting out of that concert for the Brad Paisley concert on July 26th at the Lakeview Amphitheater may be the more logical choice to make. In the end, you will most likely pay less for a show of the same is not more outstanding in quality. Brad Paisley is a well-known country music singer and songwriter who has assisted in the transformation of the country genre throughout the past two decades. Quite frankly, it is hard to have a full discussion on country music without mentioning Paisley's wholehearted "She's Everything" or his truly sincere "Whiskey Lullaby." Paisley has grown into an artist who has practically perfected the fun-loving warm-weather country music that release a sense of tranquility among concerts attendees who sing along to every word.

---
AUGUST

Florida Georgia Line
Love it or hate it, bro-country has established itself as a prevalent subgenre of country music throughout the most recent decade. Though the number of artists in the subgenre is swelling at an exponential rate, Nashville duo Florida Georgia Line continue to prevail over all of their competators. Only those who have lived under a rock for the past few years have not been exposed to the contagious southern pop tunes of theirs like "Cruise" or, most recently, Bebe Rexha's "Meant to Be." Attend the Lakeview Amphitheater on August 15th where the entertaining tunes of Florida Georgia Line will bless the summer's night.

Kiss
August 27th at the Lakeview Amphitheater
Hard rock band Kiss has brewed up a storm with its thundering music style and intense persona throughout its career. Kiss has remained a prominent figure within the heavy metal genre since the late 1970s through the creation of their own lane in the music industry. Throughout the years, Kiss' memorable live performances have assisted in their cementation into the music industry. While the band plays the blaring yet infectious tunes like "Rock and Roll All Nite" and "I Was Made for Loving You," its four current members display themselves with their memorable face paint. Even more, their involved performances are famed for featuring fire breathing, blood-spitting, levitating drum kits, and pyrotechnics. Though it all sounds implausible, witness all of it yourself when Kiss performs at the Lakeview Amphitheater on August 27th.
Ice Cube
Free concerts that take place at Chevy Court make up the many gifts of the New York State Fair. However, the quality of the acts that perform at the venue varies depending on the artists' integrity when it comes to their performances. If the act is attending just to snatch their paycheck and then leave, then the performance is bound to be lackluster. However, if the act respects the investment that their fans have in them, then their performance is engaging enough to remain as a valuable memory. On August 28th, world-renowned rapper-turned-actor Ice Cube, an artist who will deliver a noteworthy concert no matter the circumstance, will be spitting his most unforgettable hits at Chevy Court. Following the 1980s when Ice Cube played an instrumental part in the notorious west-coast rap group N.W.A., Ice Cube branched off into his own solo career. The music with which he has experimented remains as some of the most gritty, intense, politically-charged rap music. The ironically nonchalant "It Was a Good Day" and the aggressively served "No Vaseline" are merely two of the numerous hits with which Ice Cube has blessed the genre of rap. Allow the bullets from Ice Cube's lyrics penetrate your ears when he performs at Chevy Court on August 28th.

---
SEPTEMBER
Cardi B
Not even "circumstances beyond her control" could prevent Cardi B from rescheduling her widely anticipated concert at the Lakeview Amphitheater. Most lately, the female rapper, songwriter, and television personality has been no stranger to catalyzing countless controversies while simultaneously the airwaves of music streaming services. After her career blasted off with the boastful "Bodak Yellow," Cardi B has unleashed hit after hit that have ultimately become unavoidable. Cardi B's very own contagious, Latino-inspired "I Like It" as well as her feature on Bruno Mars' inescapable hit "Finesse" only brush the surface of tunes of hers with which the public is familiar. On September 7th, witness both a concert of Cardi B and a cultural event at the Lakeview Amphitheater.