Ever since senior Anton Kushnir was four years old, he's been participating in the grand sport of martial arts and competing at extremely high levels. Even though there are a wide variety of martial arts, like Judo, Taekwondo, Boxing, etc., Kushnir specifically does Karate. Karate is a martial art based on self-defense and even has a sport based on it that was in the 2020 Tokyo Olympics, which Kushnir hopes to someday compete in.
For the past 13 years, Kushnir has been working extremely hard, with his everyday training attributed to his dad and his consistent motivation to his brother. Kushnir's dad, who's always loved and been involved with Karate and training, opened a dojo where Kushnir and his brother trained growing up. By working extremely hard each day at the dojo since he was a little kid, Kushnir developed a strong bond with his brother that is reflected in his tremendous work ethic and time put into the sport everyday. So, although Kushnir has always been supported by his dad in training and coaching, his greatest influence throughout his journey in martial arts has been his brother.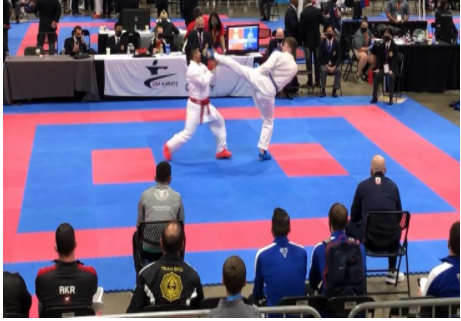 "My older brother is my greatest inspiration in Karate because he was always there along my journey through the sport. He showed me that people can be very smart and successful and athletic at the same time, and he's a great role-model who I can aspire to be like."
Kushnir hopes to attend the University of Pittsburgh next year, where his brother is already enrolled, in hopes of possibly training in the same dojo as him and continuing to support each other. With that said, if he decides to go somewhere else or doesn't get accepted, he still plans on continuing Karate and training by himself.
Throughout Kushnir's career up until now (the past six or more years), he's either medaled at or won countless different competitions. Some of these competitions have been local, but others have been based in New York City, Montreal, Boston, South Carolina, etc. He's also placed in the U.S Open in Las Vegas.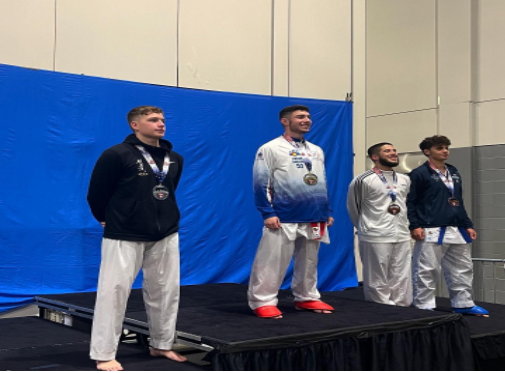 Though all of these achievements are remarkable, the main competition for Karate besides international championships, which Kushnir will be heading to soon, is the National Championships. "It's an annual tournament that I've placed at before, but at this last one in September I got my best achievement when I took second and made the junior U.S. National Team," Kushnir states.
Since Karate is not a team sport and is instead based on each person's individual performance, Kushnir only travels with his coach, which is his dad, and sometimes those he trains with.
"My dad has always been my coach and instructor at home and at competitions," Kushnir states. "This aids my performance because he knows me well and we work together."
Looking into the future, one of Kushnir's main goals, once eligible, is to join the U.S. National Team and one day win the Olympics. Karate divides people into certain categories/divisions based on age and weight class, so Kushnir has to turn 18 in order to be eligible to compete in the adult 18-34 division. This division will allow him to go to the Olympics, the Senior World Championships, and other top competitions.