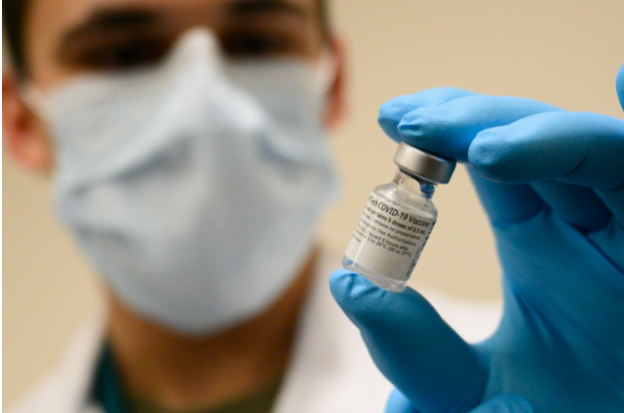 On Friday, November 19, the Centers for Disease Control and Prevention (CDC) endorsed COVID-19 vaccine booster shots for everyone in the U.S. over the age of 18. Per the CDC's recommendation, Americans over the age of 50 as well as those 18 and older living in long-term care facilities "should" get either a Pfizer-BioNTech or Moderna booster. All other adults over 18 "may" get boosters. This came hours after the Food and Drug Administration (FDA) amended its emergency use authorization (EUA) for the broadened age group. 
Before the emergency use authorization amendment, the FDA authorization for boosters was for people ages 18-64 who were at high risk of severe COVID-19 or were frequently exposed to the virus, and those ages 65 years and older. This includes those with underlying conditions like any form of an autoimmune disease. The authorization now states that all individuals 18 years and older that are vaccinated should receive a booster shot six months after their initial series for the two mRNA vaccines, and two months after for those that received the Johnson & Johnson shot.
Director of the CDC, Dr. Rochelle Walensky said in a statement, "Booster shots have demonstrated the ability to safely increase people's protection against infection and severe outcomes and are an important public health tool to strengthen our defenses against the virus as we enter the winter holidays. Based on the compelling evidence, all adults over 18 should now have equitable access to a COVID-19 booster dose."
In a separate statement, Janet Woodcock, M.D., acting FDA commissioner, said, "Authorizing the use of a single booster dose of either the Moderna or Pfizer-BioNTech COVID-19 vaccine for individuals 18 years of age and older helps to provide continued protection against COVID-19, including the serious consequences that can occur, such as hospitalization and death."
Many health experts have stated their concerns that extra doses were unnecessary and were not needed by most adults to prevent serious illness or death. Concerns also arose when that meant that push for boosters for all could constrain global vaccine supplies, as many in poor countries haven't even been able to receive their initial dose yet. But with infection rates rising in the U.S. and soaring in much of Europe, this concern was not prioritized. Health officials in many of these countries with rising COVID rates, including the United States, see booster shots as a way of reinforcing defenses and gaining the upper hand in the pandemic. For example, a country with COVID rates rising by the thousands daily, France, has mandated booster shots for those over age 65 who wish to get a health pass permitting access to public venues.
As of the day of the approval, the CDC recorded that over 195 million people are fully vaccinated in the United States, including the more than 31 million that have already received a booster dose. Of that, more than half of the booster doses were those above 65 staggering at 17 million.
With the CDC and FDA aligning their recommendations, they reinforce the U.S government's vaccination implementation plans and President Biden's pledge he made back in August, which has the main goal of further preventing COVID-19 infection. Biden also stated in his pledge that making extra doses available for adults was a priority and capped months of scientific debate if boosters were really necessary. The release of boosters for all adults is meant to reduce infection and transmission rates, while also maintaining the workforce and healthcare capacity.