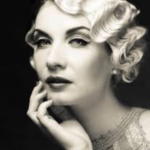 Hello, Yamfam!
It is I, Aveline Chocolat, everyone's favorite billionaire/journalist/beauty queen/sourdough enthusiast. As you may know, my dear friend Guiseppe Baxter has decided, by choice, to step down from his post as editor of Yampage. This was a huge loss for the JD community and if anyone needs to talk to someone about this, the counselors are available and desperate for human interaction. Before he left, again, completely by choice, Mr. Baxter named me, Aveline Chocolat, editor of Yampage, completely his choice. We at Yampage know that Guiseppe is happy wherever he has decided, entirely by choice, to spend his retirement and he is definitely not tied up in a blue hall locker.
In these unprecedented times, we at Yampage are determined to bring only the most reliable news stories to JD students, teachers, and alums who have nothing better to do. The following is a statement listing my goals for the future of Yampage.
1. We will be dedicated to bringing the most breaking news to the community
That's right. We at Yampage will be breaking things and writing about them. Stay tuned for the upcoming story explaining how Josephine Dupuis broke an antique lamp. It's simply riveting.
2. We will provide our readers with unbiased articles
We will accurately show all viewpoints on issues, except for the ones we disagree with.
3. I will be reporting about 100% of the goings on outside of my window
Yampage is the only news source where you will be able to find round-the-clock coverage of my bedroom window. Sometimes there are birds.
4. We will adhere to all covid-19 guidelines
Here at Yampage we are dedicated to keeping our writers and readers safe. Not only will our writers stay 6 feet apart at all times, so will our articles. You will have to scroll for two hours to reach the next article. In addition, we are requiring our writers to take their temperatures before attending meetings. We are also requiring you, the reader, to take and report your temperature before entering our site. In fact, stop right now and take your temperature. 98.6? Perfect, let's continue.
5. Weekly weather reports
We will be introducing a new column to Yampage: The Weekly Weather Recap. Unlike most news organizations who provide weather forecasts, we will recap the previous week's weather and give absolutely no information about the coming week's weather.
6. Fewer reports about global politics
Instead of writing about global politics like most newspapers, we will focus solely on the eighth grade election. These eighth graders will be at the high school very soon and their student council election will affect us all. Actually, now that I think about it, it really won't affect us in any way.
7. 19% more articles about JD's flourishing Vampire Romance Club
JD's Vampire Romance Club, more commonly known as the VRC has gone under the radar for too long. TOO LONG. This exceptional group of young women and one dude who meet on the weekends to find hot vampires who will love them for who they are and see their true inner beauty deserves to be recognized just as much as any other club. Their contributions to the JD community and the world in general rival those made by Hole in the Wall Club and Doctors Without Borders.
8. 19% fewer articles about the Vampires Looking for Romance Club
This group of hot vampirical students has hogged the spotlight for too long. TOO LONG. This year there will be no articles about the VLRC, unless they, you know, bite another student. In that scenario, we're kinda obligated to write about them. Also, why don't they just join forces with the Vampire Romance Club. That seems to make a lot of sense.
9. More exclusive updates on the release of my new Christmas album
You heard me right. Your favorite billionaire/journalist/beauty queen/sourdough enthusiast is about to add "professional singer" to her description. For the past 7 and a half years, I have been working on a Christmas album entitled "All I Want for Christmas is Aveline and Now You Can Have Her for Only $9.95". It will feature classic Christmas tunes like "We Wish You a Merry Aveline Chocolat" and "Aveline to the World" and "Jingle Bells". It will be released on April 12, 2021 wherever music is sold. Except for all digital music platforms. You must buy it as a CD.
10. Shorter lists
These days lists have gotten horribly long. I mean, who wants to read through 10 whole items? This school year, we at Yampage will be devoted to bringing only the shortest of lists to you, the JD community.
Yamfam, this is going to be a weird year, but we will get through it together. No matter what happens, we at Yampage will be here for you always. Except for Tuesdays. So go join the VLRC and buy my Christmas album ("All I Want for Christmas is Aveline and Now You Can Have Her for Only $9.95") and DO NOT look in locker B131.
That's all for now, Yamfam.
Now and forever (except for Tuesdays),
Aveline Chocolat
Editor, Yampage