Hispanic Heritage Month is celebrated from September 15th – October 15th. It showcases and pays tribute to many of the important Hispanic cultural figures and shows the impact they have on the world today. Below are six important Hispanic cultural figures RamFeed decided to highlight.
Elizabeth Acevado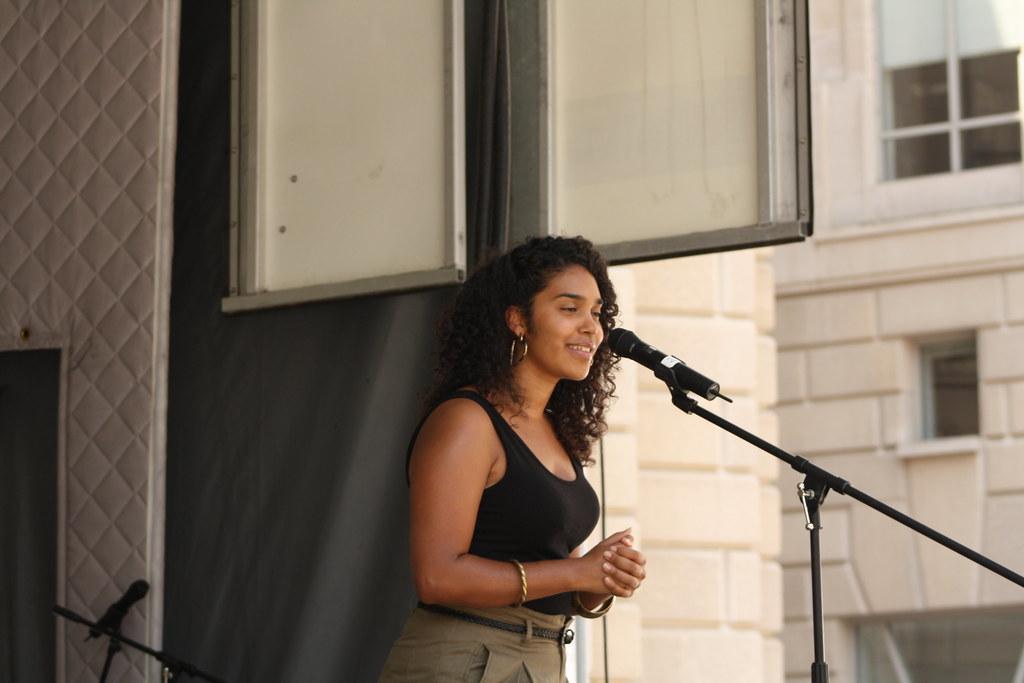 By Jack Hazelton ('25)
Elizabeth Acevado is a Dominican-American poet and author. Acevedo was raised by her two Dominican immigrant parents in Harlem, New York. Growing up, she was the youngest and the only daughter in her family. When she was 12, she had the idea that she wanted to be a rapper, but later realized she wanted to perform poetry. Acevado attended the Beacon School and met a teacher who had a huge impact on her life, Abby Lubin. At the age of 14, she competed in her first-ever poetry slam contest at the Nuyorican Poets Cafe. After high school, she attended George Washington University and earned a Bachelor of Arts in Performing Arts by designing her degree using courses in Performing Arts, English, and Sociology. She then earned an MFA in creative writing at the University of Maryland.
While teaching eighth grade English, Acevedo realized that her students did not like the books because they couldn't relate to them; she then bought books that they could relate to, which made a huge difference in their interest. Acevado is the author of the young adult novels "The Poet X", "With The Fire On High", and "Clap When You Land". "The Poet X" is a New York Times bestseller, a National Book Award winner, and a Carnegie Medal winner, as well as a winner of the Michael L Printz Award in 2019, the Belpre in 2018, and the Boston-Globe Horn Book Award Prize for Best Children Fiction in 2018.
Acevado truly expresses her culture throughout her books and shows its significance. This is why she makes a great topic for Hispanic Heritage Month.
Maria Elena Salinas
By Nah'V'Ere Reed ('26)
Maria Elena Salinas is a Latina independent journalist and producer who frequently contributes to CBS News. Salinas' parents immigrated to the United States from Mexico in 1940, and Salina was born in Los Angeles in 1954, the youngest of three sisters. Her career began in 1981 as a reporter for the Spanish language television station KMEX-34 in Los Angeles. Today, Maria Elena Salinas' comprehensive coverage of the Hispanic community in Southern California led her to become a co-founder of the National Association of Hispanic Journalists. A Washington, D.C-based organization dedicated to the achievements of Hispanic journalists in the United States, this group was founded in 1984 and now has over 2,300 members across the United States and Puerto Rico.
Jovita Idar
By Luke McQuaid ('24)
Jovita Idar was a remarkable Hispanic figure whose contributions left a mark on both journalism and civil rights. Born in 1885 in Laredo, Texas, she grew up in a family that valued education and activism. Idar's passion for justice and equality led her to become a well known writer and journalist. In 1910, she founded the newspaper "La Cronica," where she tackled issues such as racial discrimination, women's suffrage, and labor rights.
Idar's significance as a Hispanic figure lies in her efforts to highlight the voices of marginalized communities through her journalism. She heavily advocated for the rights of Mexican-Americans and for educational opportunities and healthcare access for all. Her legacy can still be seen today – in 2023, the U.S. Mint began minting quarters with Jovita's portrait on the back to inspire the ongoing fight for civil rights and equality, cementing her status as an important figure in Hispanic history. 
Julia Alvarez
By Aidan McGuire ('24)
Julia Alvarez was born on March 27, 1950 in New York. She is a poet and novelist. Although she was born in New York, she spent the first ten years of her life in the Dominican Republic. Most of her stories were based on her experiences of being a Dominican-American, focusing on immigration, assimilation, and identity. Her most popular book is called "In the Time of the Butterflies," which can be found in our school library in the historical fiction section.
She acquired her Masters Degree in 1975. She then took a job as a writer in residence for the Kentucky Arts Commission where she traveled throughout the state giving writing workshops and readings. In 1981, Alvarez was an assistant professor of English for the University of Vermont for creative writing, teaching fiction and poetry workshops.
She is known for her cultural expectation of women both in the Dominican Republic and the United States. In 2013 Alvarez was among 11 recipients to win the National Medal of Art presented by President Barack Obama. This award showed her amazing storytelling that explores cultural divides. 
Alexandria Ocasio-Cortez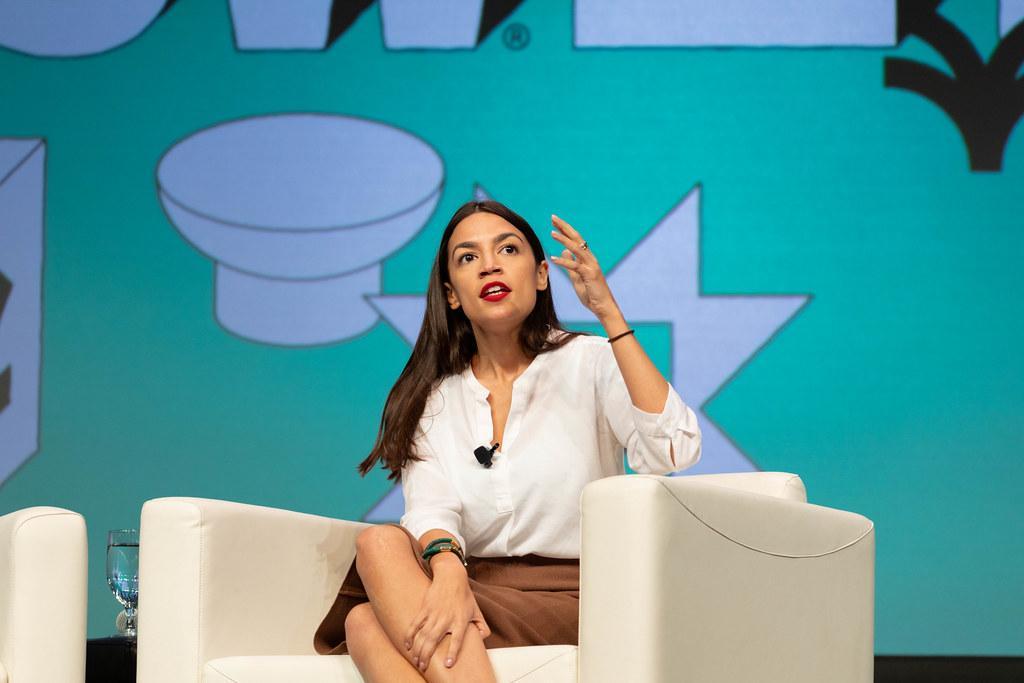 By Chukwuemeka Okereke ('24)
Alexandria Ocasio-Cortez, also known as AOC, is an American politician and activist. She currently serves in the House of Representatives as a representative for the state of New York and is a Democrat. She graduated cum laude from Boston University with a degree in International Relations and Economics. In high school, she worked as a waitress and bartender, which she credits with "deepening her commitment to issues impacting working class people." After winning her party's primary election in 2018, she assumed office at the age of 29, making her the youngest woman to ever serve in the United States Congress. 
She is well known and acclaimed for her work aiding the working-class Latinx community, working as an Educational Director for the National Hispanic Institute, often teaching undocumented youth leadership skills and college readiness. Her use of social media helps her stand out from other politicians in her field, creating a connection to a younger generation which encourages them to get involved in their local community.
Cortez's action towards aiding the working class and her embrace of the American youth makes her a fitting topic for this year's Hispanic Heritage Month.
Dara Torres
By Savannah Schnorr ('26)
Dara Torres is a Cuban-American former competitive swimmer, NY Times best-selling author, entrepreneur, fitness advocate, and motivational speaker. She has won twelve Olympic medals.
Torres broke three world records, her first one being at the age of 15. She is the oldest athlete to earn a place on the U.S. Olympic team. Torres has been competing in the Olympics from age 14 to 41. At 41, she won three silver medals at the 2008 Beijing Games. In October 2022, she was inducted into the International Swimming Hall of Fame.
She is involved in Princess Charlene of Monaco's global charity that travels around the world in honor of the princess, striving to give children the help they need to teach them to swim and prevent them from drowning.