By Jillian Risavi and Thomas Edson
Staff Writers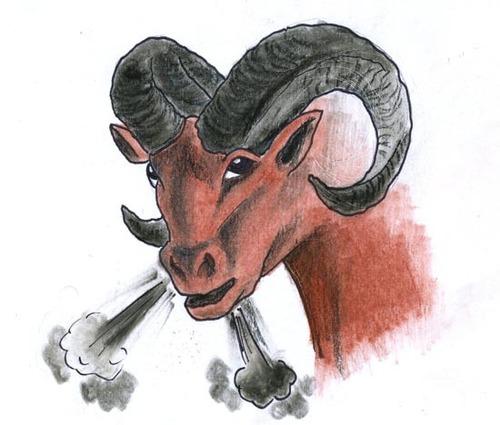 Since childhood, many student-athletes have dreamt of playing for their favorite college team. As they get to the later part of their high school career, some of their dreams start to take shape.
At Jamesville-DeWitt High School, a higher number of student-athletes continue their sports career compared to other schools across the country. Based on last year's class, J-DHS had about 10 percent of their student athletes continue to play in college, which is a little over the national average of about 7 percent. Whether they play for a Division I, II, III, or a junior college school, or even just play intramural or club sports, they continue to do what they love. "I think it has a lot to do with the environment around [J-D]. It kind of breeds success, and success breeds success," said Varsity Boys Lacrosse coach Jamie Archer. Archer, who has won two state and four regional championships, and has helped high school players continue to participate in college sports, believes that this continuous breeding of success gives the athletes incentive to be successful. J-D Athletics Director John Goodson credits kids and their families; "our families are very involved," he says.
J-DHS Guidance Counselor Denise Becher said, "we have some top sports here. Obviously our lacrosse program is very strong." Ms. Becher also noted the "strong" feeder programs in the J-D community, such as Jamesville DeWitt Youth Athletic Association (JDYAA) lacrosse and basketball programs. Courtney Romeiser, a J-DHS English teacher and former head coach for women's basketball at St. Bonaventure, agreed with Becher. Romeiser also added that J-D values their sports, as well as other extracurricular activities, which help students move on to college.
Student athletes have different motives to continue participating in college. "The J-D [softball] program really made me blossom as a player, and really got me to the ability to play in college," said senior Emily Clapper. Senior Rachel Fairbanks is headed to the United States Naval Academy, and to keep her physicaly prepared, she continues to participate in cross-country and track. "I need to stay physically fit for the Navy because you have to meet monthly requirements to stay in school there," said Fairbanks. Senior Patrece Martin feels that her coaches and teammates on the track team at J-D have helped her to love what she does and want to continue at Division I Binghamton University, where she plans on signing.
Most student-athletes go to college for reasons other than just playing sports. Senior Brian Cieplicki plans to continue playing basketball at Division III Trinity College "because in a weird way it helps me with my time management. It keeps me disciplined and focused, and I really do enjoy playing." Senior Madeline Frank agrees, and also believes that it helps her with her schoolwork. Frank is looking at Division III schools for basketball. Others, like senior Micah Lee, are going to play for a club team while they are at college. Lee would like to continue playing ping pong at either Drexel University or McGill University.
However, athletics is not the most important aspect of chosing a college. According to J-DHS Guidance Counselor Laura Bond, a student-athlete must prioritize their personal needs and academics ahead of athletics when choosing a school. One of the reasons why choosing a school is so difficult is because the main reason you're going to college is for an education. Cieplicki made his college decision based on the feel of the community. "[Trinity] is a beautiful school, it is a good academic school, it has a very lovely feel, all the people there are great, and it is a really positive environment," said Cieplicki. Senior Jessica Wipper verbally committed to Pace University, a Division II school. Wipper committed to Pace not only for Women's Lacrosse, but also because she likes the nursing program there.

In the J-DHS Class of 2015, four student-athletes have signed their National Letter of Intent to play a college sport. Ryan Durkin signed with Division I Bucknell University to play lacrosse, Jacob Binder signed with Division I Fairfield University for baseball, Joseph Morgan signed with Division II Merrimack College for lacrosse, and Xander Ferlenda signed with Division I St. Bonaventure University for baseball. However, there are many student-athletes at J-DHS who have yet to sign, or verbally commit to a college.
In order to commit, all student-athletes must go through the recruiting process. "[The recruiting process] is very stressful," said senior Alyssa Robens. "You have to divide out the schools that you're interested in," said Robens. Robens said that she started getting weekly emails from coaches after the J-D Varsity Girls Basketball team reached the New York State Class A title game. She would like to go to a Division II school. "[The recruiting process] is kind of fun, but kind of a lot of work," said Cieplicki.
Due to the difficulty of the recruiting process, student-athletes need help dealing with it, so that they can also have time for other things in their life. "My coach has helped me a lot. He has been on my side 100 percent," said Martin. "My coaches, and my Dad and Mom especially have been helpful," said Frank. She said her guidance counselor has also helped her out. "I am open to talking to people. I just try to guide them to make good decisions," said Ms. Romeiser.