The fall of senior year is an undeniably stressful period of time for many. Academics, athletics, and extracurricular activities fill the schedules of students. To add to this already overwhelming list of responsibilities are college applications for those seeking to further their education.
There are many different admissions plans, two of which grant early admission: early decision and early action. Early decision, which typically has a submission deadline of early- to mid-November, is a binding contract between the student and the school that ensures that if the student is admitted they are legally required to attend. Early action, which also usually has a submission deadline of early- to mid-November, is a non-binding contract between the student and the school that allows students to learn of their admissions decisions earlier, but they are not required to go there.
Many Jamesville-DeWitt High School seniors are now committing to their top choice universities as their admissions statuses are updated via early decision, early action, or even rolling admissions. Senior Jenna Law recently committed to the University of Rochester to study Environmental Humanities.
"I got the decision earlier than I was expecting so I was kind of caught off guard but in a good way. It feels like a relief but at the same time, it feels weird because I have spent the majority of my life preparing for college applications and now it's done," Law says, describing how her early decision application process was.
Senior Hamza Hassan applied for rolling admissions to Le Moyne College, just a few miles down the road from J-DHS. He was accepted at midnight on December 15.
Commenting on his acceptance, "It felt like a huge relief. [It was] a big weight off my shoulders and I'm super thankful for it." Hassan chose Le Moyne for many reasons, including its proximity to home and all of the friendships, connections, and paths that he has already laid the foundation for here. In the new year, he is looking forward to "being involved in what the college has to offer, as well as pursuing my desire to be a teacher."
Senior Kate Wilcox committed to Winthrop University in South Carolina to study exercise science, though not recently. Wilcox underwent the athletic recruitment process as an underclassman and will be playing Division One lacrosse at Winthrop next year. Although knowing that she would be attending Winthrop for over a year, it was still relieving to get definite acceptance via early action.
"I know most athletes get into their schools and it isn't usually a problem but just to be accepted gave me extra excitement in knowing it was official and that is where I am going to be next year," says Wilcox.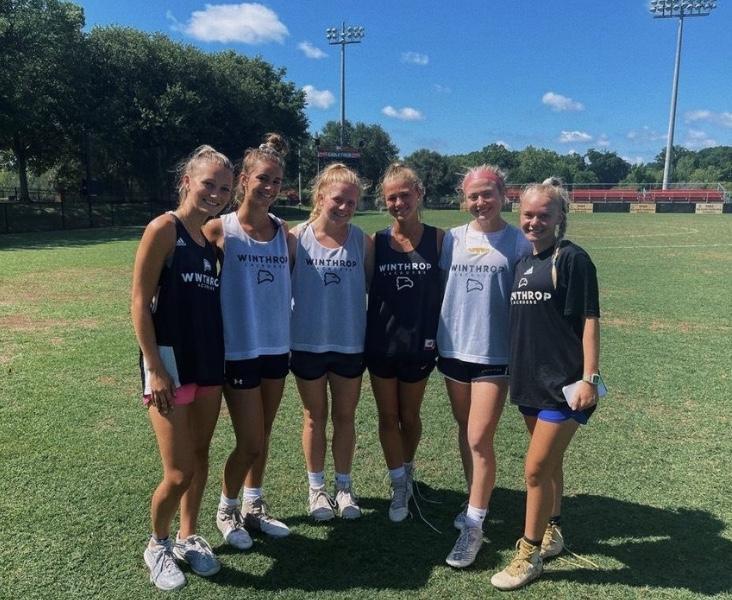 Most students have agreed that, though they are grateful for the experience that they have received at J-D, they are ready for a new environment.
"I'm very excited to enter a more diverse community and to meet new people. I'm also really excited to use college as an opportunity to focus on self-growth and to explore new areas of study so that I can hopefully find something I love to do," says Law, and she is certainly not alone in her aspirations. Congratulations to our committed seniors!